Accidents At Work
Get help from leading Accidents At Work Solicitors today. You will not regret it.
Over £79 million compensation recovered for our UK clients – Russell Worth Solicitors
"Outstanding client service from start to finish. From the very first time I called Russell Worth I was impressed with their friendly professionalism. I had called a number of the TV advertised compensation lawyers and large firms with impressive websites and received nothing but poor service from what appeared to be over-worked and under-trained staff. I had hesitated to call RWS because they are located at the other end of the country to me, but I'm so glad I made that call. RWS are just the very best at listening, understanding my situation, putting me at ease and coming up quickly with a plan of action that resulted in more compensation than I had expected possible. Actually, the TV advertised legal firms had told me I couldn't expect any compensation for my injuries. Thanks heavens for RWS!!"
Charles
Accidents at work are a common occurrence in this day and age. If you have been injured or are suffering in any way whilst at work then you are well within your rights to make a claim against your employer's insurance to receive the compensation that you deserve.
Russell Worth Solicitors are specialist accidents at work claim solicitors helping people from all over England and Wales to recover compensation that is rightfully theres. We only deal with personal injury claims which means that we know how to obtain the right amount of compensation for you in the fastest period of time possible. We have already recovered many millions in compensation for our clients. Can we help you to recover compensation for your accident at work claim too? We will make the process as simple as possible for you, so please do not delay. Get in touch with us today and let us help you.
Free Accidents At Work Claim Assessment
Please call us now on 0800 028 2060 or complete our Free Accidents At Work Claim Enquiry and we will soon be taking care of you and your claim.

Accidents At Work – when should you make a claim?
The answer to this is very simple: Have you suffered in the last three years in any way from someone or something as part of your work? If your answer to this is 'yes' then you may have grounds to seek work compensation from your employers. Even if your accident at work happened more than three years ago, we may still be able to help you. Whenever your work accident took place, the faster you contact us the better your chances of making a successful claim for compensation.
What about my job?
Making an accident at work claim against your employer is not something that anyone should take personally, including you. Your employer is required to have insurance to cover claims for injury to employees or other losses, which is there to act as a safeguard for when accidents happen in the work place.
If you are physically or mentally injured then this will likely affect your performance at work so accidents at work claims and the compensation process is such that you can get back on your working feet so that you are fully fit, healthy and capable of going about your job in a normal fashion. The amount of compensation you will receive is relative to the injury that you have sustained and is based on examinations and tests carried out by medical professionals.
If you have suffered financially as a result of your accident at work then again, it's no shame to join the many people who have made a successful claim and are now back to full health.
You should not worry about claiming for compensation. It is what you rightly deserve but employers and organisations will typically only pay out if the accident at work claim is dealt with through the correct channels.
If you are worried about losing your job as a result of the claim then you should speak to one of our work accident claims advisers. An employer cannot dismiss you for making a legitimate claim against them, subject to Employment law, which we can discuss with you.
"Cut finger at work. They get the results done quick, no messing about, excellent job.
Andrew
The most common types of accidents at work leading to a successful compensation claim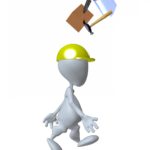 Here is a list of the most common types of accident at work claims that we often handle here at Russell Worth Solicitors UK:
Factory Accidents – These often occur due to a lack of training; failure to ensure the correct protective clothing is provided or being worn, such as gloves or ear defenders; or where equipment is broken or machinery is unguarded. Many people are injured when lifting things which are too heavy, or where they are asked to carry out tasks which they do not normally do as part of their job.
Construction – Still one of the single most hazardous occupational environments; the construction industry sees huge numbers of employees admitted to hospital every year. We have seen a large number of accident at work claims come through our company this year from the construction industry.
Office Accidents – Although a relatively tame environment in comparison to others, the office can be a dangerous place if the place is not kept clean, tidy and hazard free. Often people slip or trip due to the floors being moist or having objects in the way of people's paths. Wiring / cabling is also a common trip hazard. If you work at a screen, or are sat in a chair for long periods, you may be able to claim if you suffer injury as a result.
Armed forces injury claims – We have successfully seen workplace accident compensation for injuries sustained through the Ministry of Defence training.
Supermarket and other retail business accidents at work.
Free Claim Assessment For Your Accident At Work
If you have been injured and would like a free Claim Assessment so that you can discover your rights, please call us now on 0800 028 2060 or complete our Online Claim Assessment.
We love helping our clients.. can we help you too?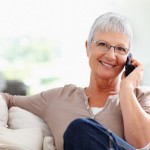 "Kept me fully informed at all times! Without the help of Russell Worth solicitors I never would have had my surgery which changed my life completely! I was kept fully updated throughout the whole process and was always made to feel like I mattered! I can't thank everyone especially Mr Gary Wright for all their help and upport and would definitely recommend this firm to anyone that has an accident at work that wasn't your fault!
Vanessa
"Work accident. Kept up to date at all times, felt that someone was on my side. Would recommend to all. Thank you so much.
Paul
"Work related accident. My experience with Russell Worth Solicitors was very good, from the first phone call to the end. The staff were excellent and friendly, they kept me informed of what they were looking to receive from the other party on my behalf. I was very impressed by the quickness of the service and the end result. All in all a very good team. I would recommend them to anyone who needs a solicitor and I would not hesitate to contact them in the future if I needed to.
David
"Perfect service. I got hurt at work & Elisa from Russell Worth helped me claim when they refused to pay me. I would recommend them to anyone very helpful & they explained everything leaving no questions unanswered.
Nick
"Brilliant. Contacted solicitor following a fall at work. Someone visited me at home went through paperwork. Explained everything and what would happen. You are given your own account manager who you can liaise with for updates etc. They worked very hard to get the final outcome and paid my money directly into my account. Would recommend to anyone.'
Claire
"Very helpful. Their communication with me was fantastic they got me physiotherapy and in to see a specialist to help get me fit for work again.
Ayodele
"Prompt, polite and professional. A pleasure to do business with, very professional and polite, very quick to get the ball rolling and do most of the work for you, completely took me by surprise and I would strongly recommend Russell Worth Solicitors to everyone.
Ian
Call us now on 0800 028 2060 or complete our Free Online Enquiry and we will soon help be helping you too.