Let us help you put things right…
We've won £114,746,697 in compensation for our clients since 2010. Get the compensation you deserve by speaking to Russell Worth Solicitors today
8.30am-7pm MON-FRI / 9.30am-1pm SAT-SUN
Personal Injury Solicitors
Have you been injured in an accident through no fault of your own? We're here to help you.
At Russell Worth Solicitors, we act on behalf of victims of personal injury. We deal exclusively with personal injury claims, so if you're looking for an expert, you've come to the right place.
From our offices in Plymouth, we help people across England and Wales claim the compensation they are legally entitled to. Wherever you live, we want to hear from you.
Whatever kind of accident you have been involved in – we specialise in personal injury claims and we know exactly how to help.
Call us now on 0800 028 2060 or complete our Free Online Enquiry and let us explain your legal rights.
Free Claim Assessment
Want to know more? Contact us for a free claim assessment. This gives you the chance to speak to an expert about your accident, free of charge and with no obligation to continue.
Our phone lines are open from 8.30am until 7pm Monday to Friday and 9.30am until 1pm Saturday and Sunday.
To find out if you are eligible to pursue a claim for compensation, call us now on 0800 028 2060
If it's outside of office hours, or you prefer us to call you, just fill in our Free Online Enquiry and we will be in touch soon.
This initial enquiry comes at absolutely no cost or obligation to you. We know how scary it is to be injured in an accident and want to lend a guiding hand.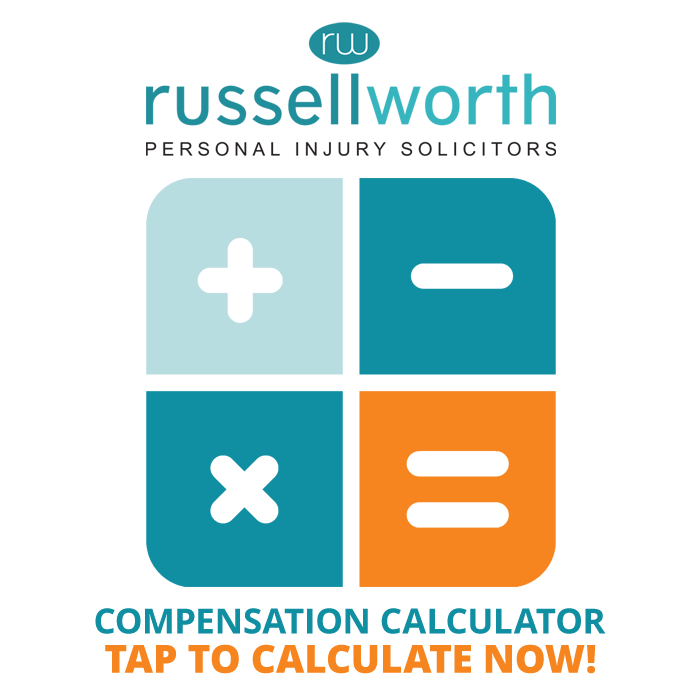 This is personal injury claims at its very best. Always very personal and professional never pushy. From the very first telephone call until receiving the settlement they carefully guide you through the process. As the claim progressed and escalated each member of staff was as helpful as the last. This was exactly the type of Company I was looking for and I was very lucky to have found them. I would like to thank them and wish them all the very best for the future.
What We Do
We pursue personal injury compensation claims on behalf of people who have been injured in accidents.
We only do personal injury claims. This makes us one of the few niche personal injury practices in England and Wales. This is important; personal injury law is a specialist area and anyone making a claim needs an expert on their side.
We deal with all kinds of personal injury claims – including
Serious injuries, Work accidents, Slips and Trips, Road Accidents, Industrial illness, Accidents abroad, Dog Bites, Sports injuries – and many others.
We work diligently and efficiently to bring your claim to a successful conclusion. It's quite common for people to feel overwhelmed by the thought of legal action, but don't worry, we do all the hard work for you. Thanks to our extensive experience, we know how to get the compensation you deserve.
We can also help you access the best rehabilitation and medical treatment to speed up your recovery. If you have any other post-accidents needs, such as adjustments to your home, we can recover the expense.
The majority of our personal injury claims are run on a no win no fee basis. This provides you with financial security, as you do not pay anything unless your claim is successful.
Who Are We?
Russell Worth Solicitors was established in 1997. We now have over 40 employees, all dedicated to helping you achieve justice. We pride ourselves on our friendly and sensitive approach. As we like to say – we're small enough to care, but big enough to cope.
Our offices are located in Plymouth, but our clients live across England and Wales. You do not need to come to us. We keep you regularly updated by email, phone and text. If needed, we can always visit you at home.
We are regulated by the Solicitors Regulation Authority and we feature on the Law Society's find a Solicitor page.
At Russell Worth Solicitors, we have recovered millions of pounds worth of compensation for our clients. We can help you too.
Contact Our No Win No Fee Solicitors
If you have been injured in an accident, or your loved ones have, it can be confusing to know what to do. You will likely have many questions, such as – what went wrong? Why? And is there anything I can do?
We can answer all of these questions for you, allowing you to clarify the options available. Best of all, this professional advice comes completely free of charge.
If you want to find out more, please contact us for a free initial enquiry. Or take a look at our compensation calculator to get a rough estimate of how much compensation you could receive.
Excellent. The service was efficient from start to finish and I would not hesitate to recommend Russell Worth Solicitors to anybody who is unfortunate enough to meet with a personal injury that is not their fault.