You may be familiar with certain mass recalls of defective products. For example, in December 2016, The Co-op was forced to recall chocolate Santas after batteries were found inside two of them. And recently, most brands of hummus made by Bakkavor were recalled from British supermarket shelves after hummus lovers complained of a metallic taste.
Although these two incidences of defective products may seem mildly amusing and provide plenty of fodder for Twitter quips, product recalls can be deadly serious.
In 1982, Johnson & Johnson were forced to spend $100 million recalling 31 million bottles of Tylenol after it was discovered that some bottles were laced with potassium cyanide. Seven people died because of using the defective product. And in 2000, Bridgestone/Firestone recalled 6.5 million tyres after it was discovered the treads separated on models used in Ford (F) Explorers and Mercury Mountaineers in the US. Failures in the tyres resulted in around 200 deaths and 3,000 serious injuries.
If you have been injured due to using a defective product, you may be entitled to claim compensation.
But how is it proven that a product is defective? And who in the supply chain is ultimately responsible for your injury? Is it the owner of the store that sold the product, or the manufacturer?
The Consumer Protection Act 1987
The Consumer Protection Act 1987 (CPA) provides the right for you to claim compensation if a defective product causes death, damage or injury. The CPA contains a strict liability test, meaning the claimant does not have to prove the manufacturer was negligent, only that the product was defective and they were "the producer."
Under the CPA, the claim will be against 'the producer' of the product. The producer is defined as:
anyone who has put their name to the product or is holding themselves up as the producer of the defective product
a person or company who has imported the defective product into the EU from a non-EU country
Even though there may be multiple producers, you are only permitted to claim compensation from one of them.
Section 3 (1) of the CPA defines a defective product as one that is not as you would general expect.
Factors that will be considered when making an assessment as to whether a product is defective includes:
whether there were any warning labels or safety notices on the product?
how was the product to be used?
would the product be expected to fail over a period of time?
Under the CPA, you do not have to be the purchaser to claim compensation. Bringing a claim under the CPA does not preclude you from bringing other actions such as a claim for negligence or breach of contract.
You must bring a claim under the CPA within three years of the damage occurring.
Claims in negligence for personal injury
When making a claim for personal injury caused by a defective product, the general rules of negligence apply. You must prove the following, on the balance of probabilities:
the producer or seller of the product owed you a duty of care
they breached that duty
this breach caused you to suffer damage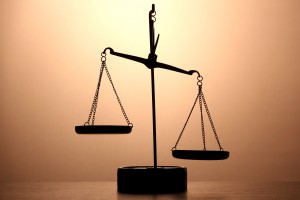 The court will assess whether a manufacturer has exercised reasonable care in relation to their product by considering:
the likelihood of the injury happening
the extent of the injury
if the danger was concealed or obvious
relevant safety standards
the cost of reducing or eliminating risk
There can be no claim in negligence for pure economic loss. Personal injury or damage to property must have occurred.
It must have been reasonably foreseeable by the producer of the product that a personal injury could occur because of the defect. Therefore, if a consumer misuses the product in a way that could not have been foreseen by the producer, that producer is unlikely to liable for any personal injury that occurred as a result.
In summary
Defective products can cause serious injury, even death. Producers have a legal responsibility to ensure their product is fit for purpose and does not contain defects which could result in a personal injury. If you are injured through using a defective product, you may have a claim for compensation. An experienced personal injury solicitor will be able to support and advise you fully throughout the process.
At Russell Worth Solicitors we specialise in personal injury claims. If you have purchased a defective product which has caused you an injury and would like a free claim assessment, please call us now on 0800 028 2060 or complete our Online Claim Assessment.