If you have experienced a bout of food poisoning or any other illness whilst on holiday, you will know what a cruel twist of fate it is. Having worked for 48 weeks in the year, saving hard for a much-needed rest from the 'rat race', the trip of a lifetime is all but ended by a dodgy meal.
Food poisoning is not a trivial matter. It is estimated by the World Health Organisation (WHO) that one-tenth of the planet's population contract a food-borne illness each year, and approximately 420,000 die, many of those being children.
For the average British holidaymaker, whilst illness on our annual vacation is deeply frustrating, it does not tend to be life-threatening.  Nevertheless, the numbers are high.  It is estimated that around 2 million British travellers suffer from an illness derived from food each year.
Most of us will be familiar with the symptoms; stomach cramps, fever, diarrhoea, vomiting, weakness and nausea – many of which tend to develop rapidly, leaving us feeling rather vulnerable and wishing we were back home.
Several potential causes
Food poisoning is a general term that describes illness resulting from harmful bacteria, viruses, or parasites.  According to the NHS, the bacterial infections that are known to be common causes of food poisoning include campylobacter, E. coli, salmonella, shigella and listeria.  In terms of viruses, the most common cause is the dreaded and well known 'norovirus', which typically takes 24-48 hours to take hold and a further 48 hours to clear.
Hundreds affected by food contamination in a single holiday resort
In the Summer of 2016, the Foreign Office published an official warning for travellers bound for Mexico, after 157 people were affected by food poisoning. Several media sources reported that the outbreak involved 24 luxury hotel complexes in the Riviera Maya region, close to Cancun.  It was believed that the likely cause was a contaminated food, supplied to hotels in the wider area.  The same area was affected in 2016, causing a significant number of British tourists to fall ill.
The old advice is the best advice
In general, you will not require medical intervention; however, if you have severe symptoms, or if the illness is not improving after a couple of days, it is imperative that you seek medical assistance, to ensure you receive the appropriate treatment.  The NHS's advice for someone with food poisoning is to:
Avoid food initially – especially fatty foods
Avoid caffeine, alcohol & fizzy drinks
Rest
Drink plenty of clean / fresh water to prevent dehydration
If you feel hungry, eat small, light meals e.g. bananas, toast, crackers
To avoid further spread of the illness to you family, it is recommended that you stay away from very young children or the elderly, as they will be particularly vulnerable should they also fall sick. You should also avoid work for 48-hours after your last bout of diarrhoea, ensure everyone washes their hands with warm soapy water regularly, and clean bathroom surfaces near the toilet frequently.
Avoidance is the best strategy
There are some simple tips that you can follow to reduce the likelihood of you and your family members contracting an illness from contaminated food & drink when you are on holiday:
Drink bottle water and avoid ice
Eat only freshly prepared cooked food that is hot
Avoid salads
Be wary of ice cream – especially from mobile sellers
Be especially careful with seafood, especially if uncooked, and chicken
Can I claim if I get food poisoning on holiday?
It is possible to successfully claim for compensation if you or a member of your family are impacted by food poisoning. If your holiday was booked with a tour operator, they have a duty to ensure that the hotel they use meet the necessary food safety standards. If the tour operator failed to check, or if the hotel itself was negligent in not meeting those standards, you may be able to make a successful claim.  If your holiday was not booked with a tour operator, you may be able to claim against the hotel or their insurers.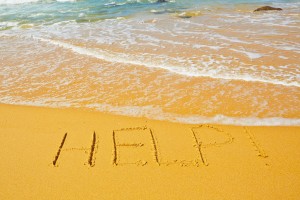 You will have a fixed time to make a claim; each country has its own time limits, hence it is important to seek expert legal advice as soon as possible after the incident occurred.
To maximise the chance of making a claim successfully, it is good practice to:
Retain a sample of the food that you believed was tainted if possible
Take as much documentary evidence (photos and videos) of the poor hygiene standards of the establishment
Gather names and contact details for any other holidaymakers who were also ill
Make a record of the food and drink you consumed prior to becoming ill, including where the food came from
Retain receipts for any out of pocket expenses you incurred due to falling ill.
Making a claim in cases of food poisoning abroad can be complicated as it is necessary to prove that the illness was genuine and that it was not contracted before you arrived on holiday. Our experienced travel litigation solicitors are well versed in bringing claims related to food poisoning whilst travelling and will confirm if you have a valid claim for compensation and support you through the process to a conclusion.
Free Claim Assessment
At Russell Worth Solicitors we specialise in personal injury claims. If you have been poisoned as a result of contaminated food whilst on holiday and would like a free claim assessment so that you can understand your rights 0800 028 2060 or complete our Online Claim Assessment.