In 1995 no-win-no-fee, otherwise known as 'conditional fee arrangements'(CFA)were permitted for a range of court cases in England and Wales. And a wider roll out for all civil cases (with the exception of family law) followed in 1998. Labour Party Minister Geoff Hoon said at the time, "No-win no-fee conditional agreements will result in better access to justice…In future, the question of whether one gets one's case to court will no longer depend on whether one can afford it, but on whether one's case is a strong one."
In a further turn of events in the following year, the Access to Justice Act1999removed almost all legal aid entitlement for personal injury cases, meaning that those wishing to bring a claim were now heavily reliant on no win, no fee to provide access to justice that they could not otherwise afford.
Shouldering the risk
Under a no win, no fee arrangement, if your personal injury claim is lost, you will not be charged any legal fees by your solicitor; however, you may be charged for disbursements. If you are successful in claiming compensation, your solicitor is rewarded for taking the risk of not winning by claiming what is known as a 'success fee.' The chance of winning the success fee and the anticipated amount are determining factors in whether a solicitor will take on your personal injury case.
In a complex personal injury case, your legal team will not only be risking not being paid for the time they spend on preparing your case, but they must also find a barrister to work under a CFA and negotiate deferred payments for any expert witnesses. Although most personal injury cases are settled long before they reach court, often settlement offers are not forthcoming until the last minute, meaning counsel and expert witnesses must be briefed and ready regardless.
Following the rising cost of civil litigation, changes in 2013 were brought in that meant that success fees were no longer paid by the losing party. Also, under the Conditional Fee Arrangements Order 2013, success fees were capped at 25% of the overall loss in personal injury cases – including pain, suffering, and loss of amenity and damages for past pecuniary loss.
Protection from paying costs
Losing parties to a case can face an order to pay the other sides costs. This can be a devastating financial blow. If you have legal expenses cover (such as with a bank account, credit card or car or home insurance policy), then your insurance could cover your costs.  In some cases, for example you do not have legal expenses over of your own, the firm will take out an insurance policy on your behalf and a further maximum 10% may be deducted from your compensation.  So the deduction is usually up to a maximum of 25%, but never more than a maximum of 35%.
Disbursements
Under a conditional fee arrangement, you will not be charged for the time your solicitor spends on your case; however, you are likely to be charged for expenses, or disbursements, as they are commonly known. These can include such things as paying medical experts and serving documents.  VAT will be added to any disbursements where necessary.
An insurance policy, as outline above, will assist with covering your disbursement costs if you lose your case.
Why no win, no fee is positive for everyone
Without the option for no win, no fee, many personal injury claimants would be barred from accessing justice because they could not afford the legal fees. One of the strongest features of a civilised society is ensuring that citizens can access the courts to settle disputes and receive a fair hearing for their case.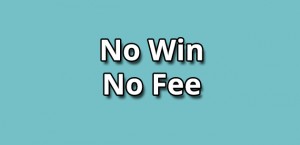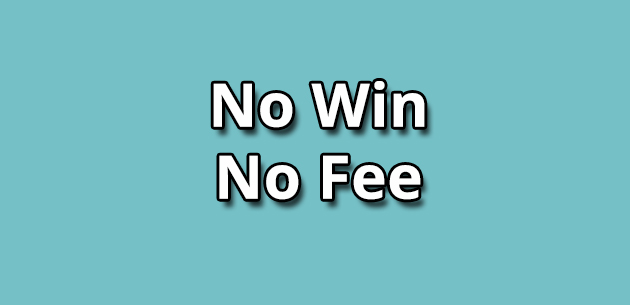 At Russell Worth, we are proud to offer CFAs to our clients and would be happy to answer any questions you may have.
Free Claim Assessment
At Russell Worth Solicitors we specialise in personal injury claims. If you have received a personal injury and would like a free claim assessment so that you can understand your rights, please call us now on 0800 028 2060 or complete our Online Claim Assessment.