Making a legal claim can be a daunting and unfamiliar process for most of us. Here at Russell Worth we are committed to making the whole process as easy and straightforward as possible for our clients. We do our best to ensure legal jargon is not used when talking to clients and that any unfamiliar words and phrases are explained in plain English. Sometimes though we appreciate it can be difficult to absorb everything over the telephone or in an email and we have therefore come up with the following list of commonly used legal phrases and their meanings which may help.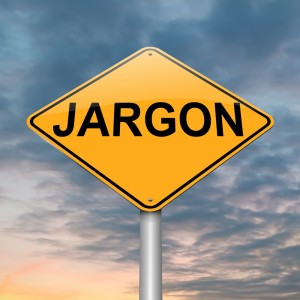 Claimant – a personal who brings a civil action.
Defendant – a person who defends a civil action against them.
Civil Case – a lawsuit brought to redress a private wrong (also known as a civil wrong) such as a breach of contract or negligence.
Litigation – the process of taking a case through the Court process.
CFA – Conditional Fee Agreement (also known as 'No Win, No Fee') – a way of funding claims. It works so that if the Claimant wins, the Defendant pays some of the costs and if the Claimant loses then their solicitor bears the costs.
ATE – is short for 'after the event insurance'. This is an insurance policy you can take out after an accident has happened and you are making a claim for compensation. The ATE policy means that if you lose the claim your insurance company will pay some of the other side's legal costs and expenses.
LEI – legal expenses insurance. You normally purchase this as an optional extra when buying insurance, such as motor insurance or home insurance. It will partially cover you for the legal expenses you may incur in most personal injury claims.
Contributory Negligence – when you have contributed to your injuries by being negligent, for example not wearing your seatbelt.
CRU – Compensation Recovery Unit.
Liability – who is at fault either totally or partially.
Medical report – your solicitor will most likely ask you to see an independent medical expert who will produce a medical report to describe your injuries and advise how long it will take you to recover.
Mitigate – it is your responsibility to 'mitigate your losses' when making a claim. This means you should keep your costs to a reasonable level. For example, if you drive a Nissan Micra which is in an accident and needs to be sent to the garage for repair, you should not hire a Porsche and expect the Third Party to pay for this as you would not be mitigating your losses.
Settlement – when you have reached an agreement with the other party.
Third Party – the 'other party' involved in an accident.
TPI – Third Party Insurer. The other party's insurance company.
Free Claim Assessment
If you have been injured and would like a free Claim Assessment so that you can discover your rights, please call us now on 0800 028 2060 or complete our Online Claim Assessment.