We are proud to let you know that Russell Worth have gone green. Unlike the Hulk though, we are not angry and us going green is having positive results. It is not unusual for solicitor's offices to conjure up the image of desks piled high with paperwork and filing cabinets overflowing with documents and files. This is no longer the case here at our offices based in Plympton, Plymouth.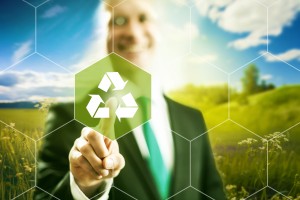 Without effecting the quality of service we provide to our clients, everyone in the firm has been busy beavering away for the past 12 months to bring about the following, environmentally friendly, changes to the way we work:-
1. We no longer open physical, paper files for each new client and instead everything is held, securely, on our computer based case management system.  Of course, should any of our client's wish to see their file we are able to print off any documents/correspondence as and when required.
2. All correspondence, where appropriate and agreed between parties, is sent via email.  This eliminates the need for unnecessarily printing letters and documents although as above, if any of our client's prefer to receive their correspondence by post we are more than happy to do this.
3. Instructions to Barristers and accompanying documents are sent via a secure online file transferring platform which eliminates the need to print voluminous documents and records to be sent by post.
4. Of course we still receive a lot of post each day and although there is not much we can do about that, we do remove any stamps and send them to Great Ormond Street Hospital where they are able to sell them on to raise funds.
5. All our shredding of confidential waste gets picked up from an external company who recycle it and the same is done with our empty ink/toner cartridges.
6. In our staff room we have a large box in which all staff are encouraged to put empty cans, crisp packets, wrappers, empty milk containers etc.
We won't stop there though and will keep looking at new ways to run the firm in a way that continues to minimise, as far as possible, any negative impact upon our environment.
If you have any questions about our Green Policy please get in touch by emailing alethea@russellworth.co.uk
Free Claim Assessment
If you have been injured and would like a free Claim Assessment so that you can discover your rights, please call us now on 0800 028 2060 or complete our Online Claim Assessment.