Think British summer music festivals and thoughts of world-class acts, stunning countryside, laid-back fun, long warm nights and sunshine (or mud) are evoked. Whether it be 'T in the Park', the Reading or Leed's Festivals or the mammoth that is Glastonbury; there is something for everyone, regardless of age and musical taste.
The number of attendees for our summer music events is mind-boggling. Glastonbury Festival attracts in the region of 200,000 people, and to accommodate them all, requires the infrastructure that you would expect of a small town, including water, sewage, electricity, mobile phone, food, transport / parking and security. Anyone that has made the annual pilgrimage to this event will attest to the huge numbers of people and the almost military organisation needed to keep the party going.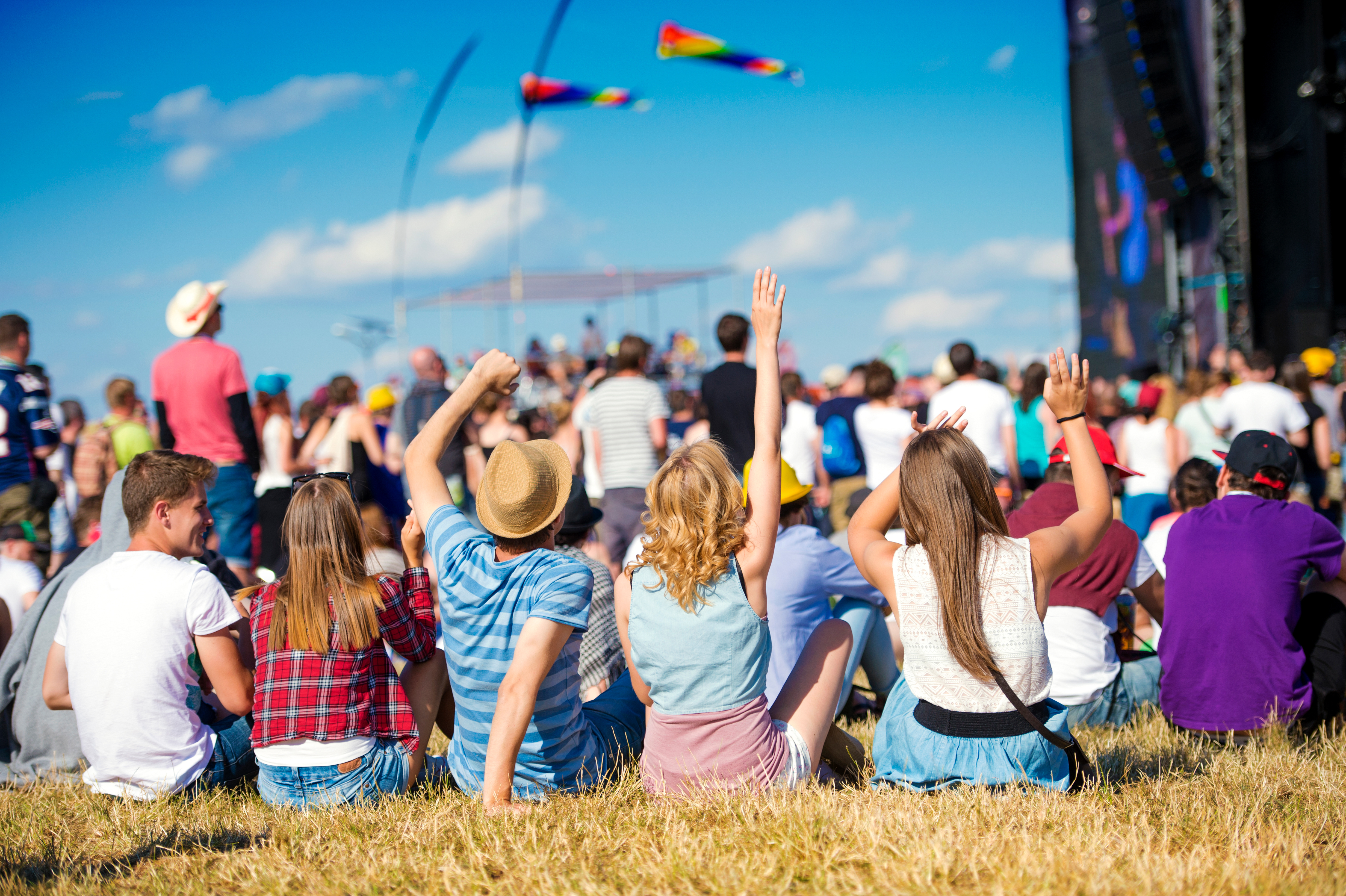 Dancing all the way to hospital
Whilst huge fun, unfortunately large crowds, the heady mix of alcohol, deafening music, and often tricky conditions under-foot is a perfect recipe for injuries to occur.
Slip, trips and falls, loud music, food poisoning, breaks and fractures, and crushing are some of the possible incidents that could spoil your fun. Even a relatively minor injury can cause substantial inconvenience; for example, simply spraining an ankle means that you may be unable to stand without crutches, drive or even work for some time.
Some injuries will be apparent immediately and relatively short-lived; however, it may be that damage occurs which is apparent only after the event and could have permanent effects. Take for example damage to your hearing. Music festivals volumes can often be excessively high, and depending on where you are standing, the level of prior loud volume exposure and the level of ear protection used, permanent hearing loss can result. In fact, in 2008, the Royal National Institute for Deaf People (RNID) were so concerned, they undertook a study which surveyed 2,700 revellers at Glastonbury, Reading and Leeds festivals. The results showed that four out of five people who regularly attend music festivals believe that their hearing had been damaged. It was reported that volumes can often exceed 110 decibels; 85 decibels is sufficient to damage hearing.
Safety in numbers doesn't always apply
During the Notting Hill Carnival in 2016, it was reported by the Evening Standard that on two occasions, the event, "nearly became a crush tragedy on the scale of Hillsborough." During the one these incidents, police officers were forced to dive into crowds to pull children out to stop them being seriously crushed. Thankfully, whilst the potential for mass casualties was there, these did not eventuate, due to the efforts of the security and police at the carnival. Unfortunately, the same cannot be same for some that attended the Falls Festival in Victoria, Australia in December 2016. Due to a substantial crowd surge, around 80 people were injured, 19 of them seriously – including crushed legs and pelvis fractures.
How can you survive the summer music festivals season?
The reality is that the chance of being injured seriously is low, but it pays to have your wits about you and to understand how you can keep yourself and those you are attending with, safe. By heeding these tips, you will have a much better chance of making it through the event with now more than great memories:
Take ear protection – even a pair of 'in-ear' foam ear plugs are sufficient to reduce the effects of excessive sound, without reducing the enjoyment of the music
Ensure any food you eat is well cooked and safe to eat
Keep your tent locked and leave expensive possessions at home
Drink plenty of fresh bottled water and to use plenty of sun cream
Wear appropriate clothing, including sturdy shoes
Remember that alcohol and drugs will impair your judgement and reduce your ability to handle harmful situations
Keep your mobile phone charged, so you can always communicate with your friends and family
Stay with your friends, avoid being on your own where possible
Stay in well-lit areas
Can I claim if I am injured at a music festival?
Organisers and venue owners have a duty to keep those attending their events safe. As such, they must provide sufficient levels of security and safety. Food retailers must meet food safety standards, first-aiders must be available, hygiene must be maintained and the environment must ensure that people are safe from physical injury. It must be said that standards in the UK are generally high, which explains why serious incidents are thankfully infrequent. However, if you are injured as a direct result of the negligence, you may have a case for compensation.
Compensation can help you to fund the cost of any additional medical care, counselling or physical therapy that you require, plus covering your out of pocket costs and bills if you are unable to work.
Free Claim Assessment
At Russell Worth Solicitors we specialise in personal injury claims. If you have been injured at a music festival and would like a free claim assessment so that you can understand your rights, please call us now on 0800 028 2060 or complete our Online Claim Assessment.