Carbon monoxide (CO) is a gas that is must be avoided at all costs; it isn't given the rather sinister label of the 'silent killer' for nothing.  Not only is it colourless, it is also odourless, making it particularly hazardous.  In this article, we will look at the facts of CO poisoning, delving into its causes, how it can be avoided, what to do if you are affected, who is liable (including product liability) and whether you can make a claim for compensation.
Each year, according to the NHS, more than 4,000 people attend Accident & Emergency with suspected CO poisoning, and of those, 200 are hospitalised and approximately 50 die.  The number of individuals with severe and permanent health problems due to chronic exposure may be considerably higher.
What are the effects of CO?
It very much depends on the level of exposure.  Mild exposure may lead to symptoms which can easily be confused with the flu or food poisoning. Whilst less severe, such non-specific symptoms are very often overlooked and ignored, meaning that exposure to CO may become chronic.
At higher (but not severe) levels of exposure, people experience shortness of breath, chest pains, acute dizziness, and problems with concentration.
At its highest levels, symptoms can include seizure, coma, and even death.
Effects of chronic exposure
In many cases, ongoing CO escape can lead those affected to be aware that they don't feel 'quite right,' but this can all too easily be explained away as lack of sleep, depression, or overwork.  Unfortunately, whilst not fatal, chronic exposure can be catastrophic as it can lead to permanent anoxic brain injury, and this may not be correctly attributed to the root cause – long-term exposure to CO.
What type of appliances can cause CO leaks?
Any appliance that burns gas, wood or coal can cause CO leakage if the fuel is not burned and removed completely.  In cases of product liability, specific models of gas cookers, hobs, grills, heaters may have a defective design and have been recalled.  CO exposure is also commonly related to poorly installed, maintained or repaired appliances.
Signs that your appliance are unsafe
If you have gas heating or cooking within your property and you see any of the following tell-tale signs, immediately switch off the suspected appliance, open all doors & windows, do not switch on any lights or ignite a naked flame, and contact a suitably qualified engineer to perform a check as soon as possible:
Yellow or brown staining around the appliance
Pilot light keeps going out
Excessive condensation on windows
Flame burns yellow rather than blue
And crucially, if you believe you have been exposed to CO, phone the NHS non-emergency number (111) for medical advice as soon as possible. If symptoms are present call 999 for an ambulance.
What to do to avoid a leak?
There are a few steps you can follow to ensure that you and your family are not exposed to CO in the first place:
Install a carbon monoxide detector (or ask your landlord to)
Ensure that any appliance that you purchase is not a recalled model by visiting the Trading Standards product recalls website
Any gas appliance installation should be completed and checked by a Gas Safe registered engineer
Non-gas appliance (using wood, oil or coal) should be completed and checked by an OFTEC or HETAS approved engineer
Who is liable?
To determine liability for CO poisoning, it is first necessary to ascertain the root cause.  If the appliance was shown to have a flawed design, which led to the leakage of CO gases, you might have a case for compensation against the manufacturer, even if the item was recalled.
If a tenant is exposed to CO, the landlord maybe held liable, especially if they neglected to instruct a qualified installer or have not undertaken routine servicing, which would have detected such a problem.
If the company who installed or serviced an appliance were to blame for the exposure, they might be liable for damages.
Can I claim if I am poisoned?
You might be able to make a claim for damages if you were exposed to CO which has caused you or a family member to suffer an injury or long term health damage if it can be proven that it resulted from the negligent actions of an individual or company.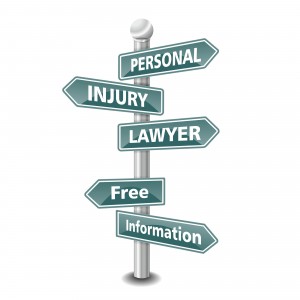 Whilst the compensation received may not undo the injury you have sustained from CO exposure; it may help fund the cost of additional treatment, cover any costs incurred and pay for living expenses if you are unable to work.
At Russell Worth Solicitors we specialise in personal injury claims.  If you have been poisoned as a result of carbon monoxide exposure and would like a free claim assessment so that you can understand your rights, please call us now on 0800 028 2060 or complete our Online Claim Assessment.
Free Claim Assessment
If you have been poisoned as a result of carbon monoxide exposure and would like a free claim assessment so that you can understand your rights, please call us now on 0800 028 2060 or complete our Online Claim Assessment.