Many types of personal injury can cause discomfort, frustration and put the victim's life on hold for a time. But a catastrophic personal injury, the kind sustained from a major work accident or car crash, can permanently change not on the victim's life, but their family's as well.
A catastrophic personal injury is usually defined as any serious injury that results in permanent disability, long-term medical problems or a reduced life-expectancy.
Why compensation for a catastrophic personal injury is essential
For victims of a catastrophic personal injury, compensation is essential for several reasons:
Often the person is unable to work again. This means they must have funds to support themselves and their family (if they were the main income earner) for potentially the rest of their life.
Life-changing injuries often require adjustments to be made to the family home to accommodate such things as wheelchair access. A bedroom may need to be moved downstairs, handrails inserted beside the toilets and bath, and emergency alarms fitted throughout the house. If the renovations required cannot be made to your existing home, you may have to purchase a new property. Making these changes can expensive, and not having the money to adjust your property can be cause unnecessary stress.
Victims of a serious personal injury often require a lot of help from nurses and care-givers. In some cases, round-the-clock support is required. If there is no money to pay for this privately, the victim and their family may have to wait many months for the local council or NHS Trust to arrange the help required. In the interim, family members may have to shoulder the burden, which, without expert training or guidance, they may find difficult.
The quicker the victim of a catastrophic injury starts receiving rehabilitation, the greater their chances of recovery. To get rehabilitation swiftly underway, an agreement needs to be made with the insurer of the person, company or public body responsible for your serious injuries. The NHS is under enormous strain, and waiting times to be assessed for the type of rehabilitation treatment required for a life-changing injury can be long. Even after a rehabilitation program has been agreed, it can take some time to get underway. These delays can seriously impede the level of recovery a victim of catastrophic injury may have otherwise enjoyed. Getting a quick agreement with the responsible party's insurer can get a rehabilitation program started early. You will then be free to concentrate on getting better as you known the funding of your rehabilitation has been taken care of.
How your personal injury solicitor will manage your claim for a catastrophic personal injury
If you wish to make a claim for catastrophic personal injury, the first thing you need to do is find a personal injury solicitor who has experience in managing these types of claims. It may be that you are unable to see a solicitor because of your injuries; in these situations, your family may make enquiries on your behalf.
At the first meeting, your solicitor will listen to the circumstances of your accident and decide whether a successful claim for compensation can be made. If so, they may offer to take your case on a 'no win, no fee' basis, meaning you will only pay for legal fees if your claim for compensation is successful.
Your solicitor will collate your medical records and examine the evidence relating to the accident that caused your catastrophic injury. This is likely to involve talking to witnesses, examining Health and Safety Executive (HSE) reports (if your accident occurred at work), and/or police reports. They may talk to expert doctors who specialise in the kind of injury you received and obtain reports as to how your injury will affect you long-term, and the type and extent of rehabilitation you will require.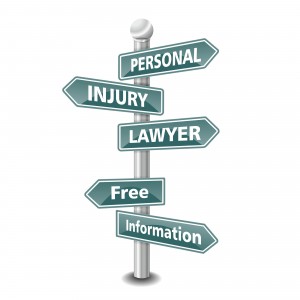 Your personal injury lawyer will write to the person, organisation or public body responsible for causing your injury and state that you intend to claim compensation. If they deny they are responsible for your injury, your solicitor will file court proceedings immediately.
Fortunately, most personal injury cases never go to court, as a settlement is usually negotiated between each parties' solicitors before the court date arrives. However, if court proceedings prove inevitable, your solicitor and barrister (if one is appointed to advocate for you in court) will support you throughout the entire process.
In summary
Claiming compensation can make an extraordinary difference in the recovery made by those who suffer from catastrophic personal injuries caused by the negligent acts or omissions of others. Selecting the right personal injury solicitor, one who you feel comfortable with, and who supports you and your family, will make the claims process go more smoothly, leaving you time and energy to concentrate on your recovery.
At Russell Worth Solicitors we specialise in personal injury claims. If you have suffered an injury as a result of an accident that was not your fault and would like a free claim assessment, please call us now on 0800 028 2060 or complete our Online Claim Assessment.