Have you ever walked past a pothole on the footpath and thought, "that's an accident waiting to happen". Unfortunately for some, they do not see the pothole in time. Usually, those who trip only sufferthe pain of the humiliation that comes from sprawling ungainly in the middle of street. Butoccasionally, tripping over a pothole on the footpath can lead to long-lasting, serious physical injury.
Take for example acase involving a 74-year-old women who severely injured her foot after stumbling into a three-foot-wide pothole in Glasgow's city centre. Her foot required surgery, and she was forced to endure months of pain and rehabilitation.
According to a study by Help The Aged, 2,300 people were injured in 2014 through tripping over potholes or uneven footpath surfaces.
Who is responsible for maintaining the footpaths?
Generally speaking, the local authority or county or town council is responsible for maintaining footpaths, kerbs and pavements.
Individuals or companies who allow access to the public must ensure that pavements, kerbs and footpaths are maintained in good order to prevent accidents.
A person, organisation or public body may be liable to pay out compensation if they fail to maintain a footpath they have allowed the public to have access to and someone suffers an injury through tripping, slipping or falling.
If you have tripped on a pothole, below are certain steps you can take to improve your chances of successfully claiming compensation from the person or organisation responsible for maintaining the footpath.
Step 1 – Seek medical attention
Your health should be your number one priority. Make sure you see a health professional straight away. They will assess your injuries and organise follow-up care and physiotherapy if required.
Step 2 – Take photos
Make sure you take photos of the exact spot where you tripped. Record any conditions at the time of the accident, such as the weather, the street name and any precautionary warning signs (or lack of). Make sure the date and time you took the photos is recorded (modern digital cameras do this automatically). If the accident involved a pothole, it is helpful to place a ruler inside and beside the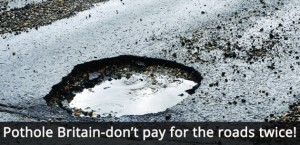 hole to show the depth and size of the crater in the photograph. Photographic evidence is crucial as it is very difficult to prove an incident took place if the local body takessubsequent steps to fix the pothole that caused your personal injury.
Step 3 – Obtain the names of any witnesses
Write down the names, address and phone number of any witnesses to the accident. If possible, obtain a written statement from them immediately after the incident takes place.
Step 4 – Do not admit any fault
Resist saying things like, "I was not looking properly". It is best to keep communication at a minimum and focus on seeking medical attention for your injuries.
Step 5 – Store your clothing
Place the clothing and shoes you were wearing at the time of the incident in a safe place as they may be needed for evidence if you decide to claim for compensation.
Step 6 – Seek legal advice
Having received medical treatment,ensure you seek legal advice as soon as possible.An experienced personal injury solicitor will advise you on the next steps to take towards claiming compensation.
Local bodies often vigorously defend claims related to tripping on pavements. It is therefore imperative to talk to a solicitor who has in-depth knowledge of bringing claims against local bodies.
At Russell Worth Solicitors, we have years of experience in advising and representing people who have suffered serious injuries due to tripping and/or falling in potholes. Our friendly team will quickly establish whether you have a possible claim for compensation. We also offer no win, no fee payment arrangements, meaning if your claim is unsuccessful, you will not pay any legal fees (although you may have to pay for any disbursements).
Let us help you receive compensation that can assist you with recovering from your injuries.
At Russell Worth Solicitors we specialise in personal injury claims. If you have suffered an injury as a result of an accident that was not your fault and would like a free claim assessment, please call us now on 0800 028 2060 or complete our Online Claim Assessment.