Farming accident further highlights poor safety record
A Welsh dairy business has been fined £200,000 after a worker suffered burns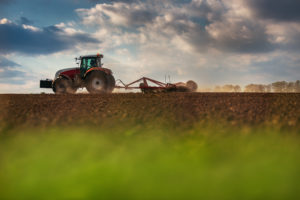 to nearly one-third of his body. The worker was working in the proximity of piping which was being modified when a valve accidentally opened, causing him to be covered in hot caustic liquid and steam. Following an investigation by the Health and Safety Executive (HSE), it was found the company had not ensured the safe isolation of plant and pipes prior to the modification work commencing. The dairy company pleaded guilty to breaching Section 2 (1) of the Health and Safety at Work Act 1974.
The HSE acknowledged that while the farming sector is driving improvements in worker safety, such accidents further highlight the need for greater efforts to make farms safer. Following this case, the Head of Agriculture at HSE, Rick Brunt, stated: "While we are seeing signs of an industry eager to improve this record, the high death rate emphasises the need for determined action by all involved in the farming industry if we are to bring about a real change to these appalling figures".
Factory worker lost fingers in horrific accident
Fusion Flexibles Ltd in Leicester has been fined £50,000 and ordered to pay costs of nearly £9,000 after one of their employees was seriously injured by a hot cutting blade. The man was cleaning a Vaga Plus C10 machine (used to cut plastic sheets), when the hot blade lowered without warning, causing three fingers to be severed. The HSE found Fusion Flexibles had not identified the risk of the blade falling. This was evidenced by the lack of a safety guard, and adequate safety training had not been provided. Following the accident, the worker needed a great deal of treatment and was left with permanent and life-changing injuries. The HSE Officer investigating the case was scathing of the man's employer, stating "This incident could so easily have been avoided if the company had taken measures to prevent this risk of the blade falling without warning; an issue with the machine that was known to many of the employees beforehand".
Flying gas canister causes serious injuries to worker
Redhall Engineering Services Ltd has been fined £14,000 for breaching health and safety regulations after employee Karl Lusby was seriously injured by a flying gas canister. Another worker had hit the gas canister (which he had been asked to decommission) with a hammer to dislodge a stuck valve, which caused gas to be suddenly released. The gas was expelled with such force, the cylinder flew into an adjacent workshop where Mr Lusby was standing, seriously injuring his leg. He suffered broken a tibia and fibula, and large amounts of nerve and tissue damage. The man who had been asked to decommission the bottle also broke his tibia and fibula in both legs. Redhall Engineering pleaded guilty to breaching the Health and Safety at Work etc Act 1974. Investigators found there was no safe system of work for employees to follow when asked to dispose of a gas canister, and in addition, a risk assessment had not been undertaken. The fallout for Mr Lusby has been extensive; 18-months later he still requires the use of crutches and a wheelchair, he is undergoing counselling, and he has been diagnosed with depression and anxiety.
Such an accident highlights the importance of ensuring a safe system of work is in place for all work tasks where there is a risk to safety.
Construction worker crushed by a seven-tonne concrete block
Construction giant Kier has been fined £600,000 by Newport Magistrates' Court after it pleaded guilty to health and safety breaches which caused an employee to suffer life-changing injuries. The incident occurred in August 2016 when a nearly 7-tonne block of pre-cast concrete fell onto Peter Walker's leg while working on a Network Rail project at Maerdy Bridge, Cardiff. Mr Walker had been removing chains from a concrete block when it fell, crushing his leg.
In this case the incident was investigated by the Office of Rail and Road's (ORR) which found several examples of poor supervision; specifically, Mr Walker was on a ladder at the time of the accident while a boom was being operated, which should have been prevented.
Also, it was discovered a ladder permit had not been issued and an excavator was used to pick and carry suspended concrete blocks, which was expressly not allowed under the formal lift plan.
In summary
Each of these incidents could have easily been avoided by identifying risks before work was undertaken and putting in place common-sense safety controls to prevent or mitigate them. There is no substitute for a robust and ongoing health and safety assessment programme, ensuring safe working methods are in place, and workers are trained to ensure their own safety and that of their fellow workers. It is clear, while some industries continue to push towards safer ground, some still lag behind.
At Russell Worth Solicitors we specialise in personal injury claims. If you have suffered a workplace injury and would like a free claim assessment, please call us now on 0800 028 2060 or complete our Online Claim Assessment.