Serious workplace injuries have the potential to wreak havoc not only on the health and wellbeing of victims, but also their finances. Few could imagine the worry of someone in hospital undergoing painful and potentially prolonged medical treatment after injuring themselves at work. Most victims are deeply concerned about whether they will be able to resume their normal life once they are discharged, and how they will be able to provide for their family. At a time when concentration and focus should be on recovery, financial fears only add to the trauma experienced.
If you or a close family member have been in an accident at work and seriously injured, the best course of action is to engage the services of an experienced specialist personal injury solicitor who will seek to recover your losses and damages – including any financial costs, past, present, and future, related to your accident.
In addition, if your solicitor takes your case on a no-win-no-fee basis, you will not be placed in a position of greater financial burden even if your case is not successful.
The aim of your solicitor is to put you back into the same position (or as close as possible to) as you were prior to your accident, and this will be achieved through seeking funding for your rehabilitation, and special and general damages.
Special Damages vs General Damages
Special damages relate to your financial losses including private medical treatment, counselling, adaptive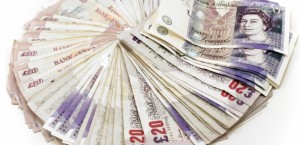 equipment/aids to assist your everyday living, additional care required, and accommodation and transport costs to enable your family to visit you in hospital. General damages refer to the pain, suffering, and loss of amenity you have incurred following your accident. Your solicitor will seek both types of damages on your behalf.
There are a number of categories of compensation payment (you might hear your solicitor refer to these as 'heads of claim'), as follows:
Pain, suffering, and loss of amenity (PSAL)
Eligible claimants will be able to recover damages for the past, present, and future physical and psychological impacts of your injury, in addition to any loss of enjoyment of life. There are many factors which are considered when determining the extent of PSAL damages, including the:
extent of the injury
the number of injuries
physical pain endured
duration of symptoms
degree of incapacity
mental impact
disfigurement
ability to resume activities of everyday living
Other types of heads of claim include:
Handicap on the open labour market – this refers to the losses you may incur due to being unable to find work or if you will be at a disadvantage when looking for employment.
Loss of congenial employment – Your solicitor will where possible seek damages for the loss of employment you really enjoyed, and can no longer undertake due to your injuries.
Loss of use – Loss due to damage of a personal item during the accident – e.g. a vehicle, or a mobile phone.
Damage to relationships or loss of marriage prospects – this can be used to cover damages if your relationship, or prospect of one has been damaged due to your accident.
Aggravated damages – this is designed to provide a financial remedy for those who have been assaulted and as a result suffered humiliation and injury to feelings.
It should be noted that not all of these heads of claims can be sought as this depends on the exact circumstances of your claim. Your solicitor will assess your situation and pursue the damages they believe you are entitled to. You may also receive interest on your damages if the court deems it appropriate; this will be from the date of service of the claim form until the date of trial, and is calculated at a rate of 2% per year.
Future loss of earnings
Serious injuries in the workplace can lead to a complete inability to work, a reduced capacity to undertake fulltime hours, or a need to switch to a lower paid role. Such cases can lead to sizeable compensation payments to provide sufficient funding for future years in lieu of the income you would have received had you not been injured.
Several scenarios may occur; the victim may:
be unable to work again following the injury
retain some reduced ability to work but at a lower earning capacity
have been expected to establish a career prior to the accident but it now unable to
have progressed up a career ladder prior to the accident but this is no longer possible
Russell Worth handle many of the most complex workplace personal injury claims in the UK, and have the expertise to ensure you receive all of the financial compensation you are owed. Our job is to make sure you are not at a financial disadvantage due to the occupational injury you suffered due to the negligence of your employer – and we will do everything we can to fight for this on your behalf.
At Russell Worth Solicitors we specialise in personal injury claims. If you have suffered a workplace injury and would like a free claim assessment, please call us now on 0800 028 2060 or complete our Online Claim Assessment.