There are few more diverse sectors than transport, spanning all industries and all manner of functional needs. Whether road, rail, water or air, the transport network is a vital enabler of the modern, high-speed, just in time economy. For employers who rely on transportation within their supply chain, it is essential they consider the health and safety of those operating vehicles. And its not just the driver whose safety must be considered; workers involved in maintenance and those who are nearby or required to load and unload vehicles must be taken into account.
In the year 2016/17, according to the Health and Safety Executive (HSE), there were 14 fatalities resulting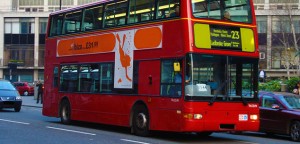 from accidents in the transportation and storage sector . Of those killed, 39% were struck by a moving vehicle, 18% were struck by a moving object, and a further 18% fell from height. In the same year, there were 39,000 non-fatal injuries officially recorded, over half of which were musculoskeletal disorders, which includes any injury, damage or disorder of the joints or other tissues in the upper/lower limbs or the back .
Serious accidents in the transport sector
In 2017, Network Rail was fined £800,000 after a railway operative suffered extensive life-changing injuries when he was hit by a train moving at 80mph. The train was operating on a line between Brighton and London, and was undergoing maintenance at the time to repair cracked tracks. The Rail Accident Investigation Branch (RAIB) report found that prior to the accident, engineering work had been completed, and the worker was taking measurements for replacement tracks. The lookout person had spotted a southbound train, which forced the evacuation of the track, but before the all-clear was given, a northbound train was spotted and a warning given. At the same time of this warning, the victim was walking along the side of the railway line with his back to the northbound train, and it was then the train struck him on the right shoulder. The report stated that the work was not adequately planned or managed, it took place in a narrow area with a steep embankment which meant that with fast trains using the tracks, there was nowhere for the workers to safely retreat. It was also found the work could have been done at night when no trains were operating. Such an accident highlights the importance of not being complacent and the need to conduct thorough risk assessments for each new work project.
Unfortunately, there are many serious transport-related accidents each year which lead to workers being injured. In February 2018, two vehicles collided on the airfield of terminal 5. One man dies of his injuries, while the other suffered a broken shoulder. Airports have strict rules and speed limits for both aircraft and ground vehicles within the airfield. Investigations have been ongoing to determine the cause of the tragic incident.
Establishing liability is the key to bringing a compensation claim
If you have suffered an accident related to a work vehicle, or in the transport industry, in order to bring a claim for compensation, there needs to have been negligence on behalf of your employer. This means they have breached the Health and Safety at Work etc 1974, which exists to ensure your safety while at work. If you are unsure if liability can be established, contact one of our specialist occupational injury solicitor who will be able to advise you. If for example, you were hit by a workplace vehicle which had rolled towards you due to lack of maintenance, this is likely to be deemed negligence by your employer under the Provision and Use of Work Equipment Regulations (PUWR) 1998.
Likewise, if you were not provided with the necessary training or instruction to ensure your safety while working on or near to a vehicle, and you suffer an accident, this also may be deemed a breach of health and safety law.
The Athens Convention time limitation
Typically, workers who are injured in the course of their employment have three years to bring a claim, however, there are some exceptions. On international cruise ships, for example, the Athens Convention would apply. The Athens Convention states that carriers are liable for damage or loss suffered by a passenger (including staff) if that carrier has been negligent in respect of onboard safety and defines a two-year time limit for bringing a claim from the date of disembarkation. Negligence of this nature could be due to a decision made by the captain of the vessel, or simply due to slipping on the deck (if this risk has not been managed).
Whether an accident happens on a train, plane, automobile, or any of the other countless types of vehicles used in workplaces, if your employer was at fault, and you have suffered damage and losses, compensation can help put your life back on track.
At Russell Worth Solicitors we specialise in personal injury claims. If you have suffered a workplace injury and would like a free claim assessment, please call us now on 0800 028 2060 or complete our Online Claim Assessment.