Following a serious workplace accident, the primary focus for the victim and their immediate family is to ensure they receive the medical attention required. Many would not consider the importance of contacting a solicitor at this early stage, however by engaging a specialist legal professional as soon as possible following the immediate emergency, there are several benefits.
Start the rehabilitation process
One of the priorities of your serious workplace injury solicitor will be to commence the process of engaging the defendant's legal representatives (typically their employer liability insurer) to get the rehabilitation planning process underway. This may involve a case manager who will work at close quarters with the clinical team overseeing the treatment of the accident victim, to determine their rehabilitation needs and to create a comprehensive programme of treatments and therapies.
Given the time it can take to write to and receive a response from the defendant's insurer (the defendant has 21 days to respond), it is prudent to get this process started as soon as possible. In addition, if an interim payment is needed to pay for any medical treatment costs, this can be sought.
Offering support and advice
If you or a member of your family has been seriously injured at work, it is likely you will have lots of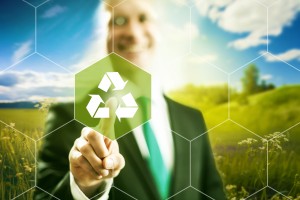 questions relating to your financial position, support available, how to ensure the necessary treatments are in place, and visiting the victim in hospital. An experienced occupational injury solicitor will not only be able to answer your questions, but they will also be able to make suggestions and recommendations which can assist you and your family through what can be a very trying time.
Explain what costs can be claimed
From the outset, it is useful to understand the scope of a potential claim for compensation. This means that not only can the necessary proof of any costs incurred be kept, but you can ensure you are not out of pocket for costs or services which can be claimed for. For example, if a family member needs to care for the injured party for a period while they are incapacitated, and this is something they would not normally have done, then this cost of care can be sought. Likewise, if a professional carer is needed, then this would be covered. Other items can also be included in the claim such as travel costs, as long as they are a reasonable amount, and were accrued solely as a result of the accident.
Seeking compensation for damages and losses
The more obvious reason to contact a solicitor following an accident at work is to bring a claim for compensation. From the outset, the best personal injury lawyers will be open and honest with you regarding the prospects of your claim being successful. If you are over the three-year time limit for making a claim, a solicitor will advise if in their view there are any circumstances which could cause the court to exercise its discretion, and allow you to bring your claim. Once your claim has been accepted, your chosen solicitor will start the process of gathering the necessary evidence to support your claim. Often this may involve engaging one or more expert opinions to provide detailed reports and therefore add weight to your evidence.
Your solicitor will also manage the negotiation process for you, advising you at every step. They will recommend when it might be appropriate to make an 'offer to settle', also known as a part 36 offer. Having seen many such claims in the past, our solicitors will be able to advise you and explain the implications of accepting or not accepting an offer.
They will shoulder the financial risk
If the solicitor believes your case meets the eligibility criteria for making a compensation claim, they will most likely take it on a conditional fee arrangement (CFA), also known as 'no-win-no-fee'. This means the solicitor is confident in the chances of winning your claim and will not charge you any legal fees if it is not. In addition, they will explain what is meant by After The Event (ATE) insurance, which will cover you for the costs of the defendant if the claim is not successful, and your solicitor's disbursement costs (the costs accrued by your solicitor to bring your claim, such as expert evidence reports).
A personal injury solicitor will be invaluable in the period following your workplace accident, or that of a loved one. Not only will they play a part in the recovery of the injured party, but they also offer support and guidance, and crucially, the prospect of financial security; allowing you to focus on the complete physical and psychological recovery of the injured party.
At Russell Worth Solicitors we specialise in personal injury claims. If you have suffered a workplace injury and would like a free claim assessment, please call us now on 0800 028 2060 or complete our Online Claim Assessment.