In the past year, 609,000 injuries were officially recorded in UK workplaces. And that number will undoubtedly be higher, as not all injuries are reported through the official channels.
If you have experienced an injury at work, it is important to understand your rights under UK law. From our considerable experience of dealing with people from all walks of life who have fallen victim to an accident during their employment, there is a great deal of confusion and misunderstanding regarding what rights exist. In this article, we aim to remedy this.
If you are not sure, don't hesitate…ask
While this article will provide a guide, we recommend that you speak directly to an expert in workplace personal injury claims who can quickly establish if you have a strong case and guide you through the process. Even if you believe that you may have been to blame for the accident, our team will be able to clarify whether this is truly the case.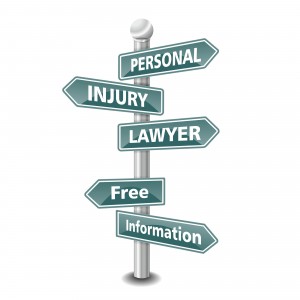 We do not provide any pressure to prospective clients; that is not our approach to business. We believe in helping everyone gain access to justice if they have been the victim of an injury at work through no fault of their own. Our ethos is to empower, support and inform, and if they subsequently choose to pursue a claim, we will robustly represent our clients.
The right to sick pay
Once you have received medical care, you may be worried about keeping a roof over your head and putting food on the table. As an absolute minimum, regardless of the cause of the accident, you are entitled to government statutory sick pay (SSP). Your employer may, depending on the circumstances, elect to pay you as normal or provide a level of additional payment over the statutory level provided by the government. If your injury is particularly serious, you may be able to claim Industrial Injuries Disablement Benefit. Under this scheme, the amount you receive weekly increases or decreases on a sliding scale depending on the level of disablement, as assessed by a 'medical advisor'.
The right to claim compensation
If the employer was to blame for the accident, you have a legal right to claim for financial compensation. If you instruct Russell Worth to manage your claim, we will establish from the outset if your employer (or other responsible person or entity) neglected their legal duty to keep you safe. Negligence can be construed in many ways, from a complete failure to provide basic safety measures, to a single act of poor internal communication which meant that a repair was not undertaken or safety risk not followed up.
Compensation is made up of two components; general damages and special damages. General damages provide compensation for the injury – and may cover aspects such as pain & distress, and loss of earnings which may occur in the future if you are unable to work. Special damages cover the financial loss you have experienced, including private medical treatment, damage to your property, and the cost of any personal care you require.
If you decide to speak to us regarding your injury, once we have established that you have a valid claim, we usually proceed on a no-win-no-fee basis (otherwise known as a conditional fee arrangement). Under this model, you can be confident that you will not be charged, even in the event that you are not successful in your claim. You may be required to pay some expenses (known as disbursements), however, we will keep you informed of these if they are incurred.
The right to rehabilitation
Under the Rehabilitation Code 2015, if you require rehabilitation, whether for mental or physical suffering following your accident, your solicitor and the insurer of the other party, are encouraged to work in close coordination to implement a rehabilitation plan. The code encourages fast turnaround of correspondence to ensure you can commence rehibilitation as soon as is feasible – responses are typically required within 21 days. While this is not compulsory, you have every reason to expect a comprehensive rehabilitation plan is put in place if you need it, as a matter of priority.
At Russell Worth Solicitors we specialise in personal injury claims. If you have had an accident at work and would like a free claim assessment so that you can understand your rights, please call us now on 0800 028 2060 or complete our Online Claim Assessment.