No one ever expects to suffer a serious accident at work, but according to the Health and Safety Executive (HSE), in the last reporting year, 144 workers were killed, and over 600,000 suffered non-fatal injuries . And for every one of those affected and their families, the impact can be devastating physically, emotionally, and financially.
For many involved in workplace accidents, the last consideration would be to contact a specialist personal injury solicitor, especially while recovering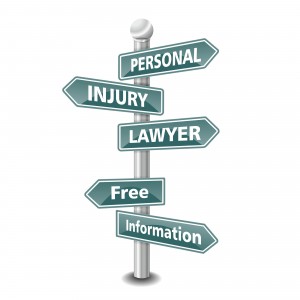 in hospital, but this can prove to be the wisest move. While the healthcare professionals focus on your health, a solicitor will get to work securing the necessary financial compensation to enable your rehabilitation, cover any expenses relating to the accident, and ensure you and your family can pay the household bills. Compensation will also reimburse you for the pain, suffering, and loss of amenity (PSLA) you have incurred because of your accident.
After decades of assisting victims of serious workplace accidents to receive the maximum compensation they are owed, we truly know what makes claims progress smoothly and lead to the best possible outcome, here are our five top tips:
Tip 1 – Focus on your medical needs following the accident
In the immediate period following a workplace accident, it is imperative to seek medical attention. Being in safe medical hands while the extent of your injuries is assessed and you receive the immediate treatment you need, is paramount. If your loved ones need to stay in a hotel, or a taxis to visit you while you are in hospital, we will help to recover these costs back as part of your compensation claim.
It may seem like an obvious point to seek medical attention, but with some accidents, an injury may not show any signs or symptoms for hours or days after the incident. Therefore, even if you think you are not injured in an accident, visit your GP or A&E as soon as possible to be checked over. Some individuals are reluctant to seek medical attention even if they are injured, perhaps due to fear of being in hospital, losing their job, or losing income if not in work. Even if you were injured several days or weeks ago, and have not yet sought medical assistance, it is not too late to do so. Your health and wellbeing is the most important factor of all, and nothing should be left to chance.
Tip 2 – Don't delay bringing your claim
Regardless of how strong your claim is, if it is not submitted to the court within the three-year limitation period, you risk your claim being struck out. Remember, we will need time to bring your case together, and the more complex, the longer this process will take. We always act as swiftly as possible, seeking evidence in the form of expert medical assessments, medical notes, correspondence, witness reports, and any other proof of your claim – but by receiving your instructions as early as possible will ensure the best possible outcome.
The other important reason to engage a solicitor early is to make sure the necessary rehabilitation programme is in place. Under the Rehabilitation Code 2015 and the pre-action protocol for personal injury claims, solicitors acting for both parties are encouraged to work closely together to ensure the rehabilitation needs of the claimant are prioritised.
Tip 3 – Provide any information requested to your solicitor as soon as possible
We always endeavour to respect our clients' time, especially while they are focusing on their recovery and rehabilitation. The more information you can provide, including any correspondence, names, dates, photographs, the better. If we do need to ask for specific information during the claim process, we will contact you as necessary. By providing any answers or documents we need in a timely manner, we can ensure your claim is not delayed at any point. And remember, if you have any questions, please do not hesitate to ask your solicitor who will only be too glad to help.
It is imperative to always be as honest as possible in the answers you provide to us, as this means we can act with integrity and your best interests.
Tip 4 – Keep records of the costs you are accruing
It can be difficult in retrospect to collate all of the receipts and invoices for expenses and costs incurred since the accident occurred. We recommend from the outset keeping a thorough record of every expense, including proof for travel costs, accommodation, parking, items purchased to assist daily living, and any changes to the home. It is also recommended to think about any other costs which can be recouped, for example, a holiday that can no longer be taken and cannot be cancelled, the cost of a cleaner (if you immobile), gym classes you have paid for but unable to use, and the time spent by friends and family carrying out tasks for you while you are recovering. We will always seek to recover as much as possible on your behalf, and by having a complete record of costs, this will make the process of compensation smoother and less onerous for you.
Tip 5 – Look for experience and SRA accreditation
For your claim to have the best chance of success, it needs to be managed by a solicitor regulated by the Solicitors Regulation Authority (SRA). The SRA is the regulatory body for the solicitors in England and Wales and means you can be assured your solicitor will adhere to the strongest legal and ethical standards.
Russell Worth are not only accredited by the SRA and have been operating for over two decades, we are also members of the Law Societies Personal Injury Panel and the Association of Personal Injury Lawyers (APIL).
At Russell Worth Solicitors we specialise in personal injury claims. If you have suffered a workplace injury and would like a free claim assessment, please call us now on 0800 028 2060 or complete our Online Claim Assessment.