There is no doubt that winter has arrived! The sounds of ice being scraped off cars in the morning is becoming a regular occurrence, together with the sight of a gritter making it's way along the roads.  Ice and snow are common causes of accidents in the winter including the following:-
Ice related accidents
Slips on ice on pavements.
Slips on ice on privately owned land such as restaurants, pubs, health clubs and places of employment.
 Road traffic accidents caused by loss of control on icy roads.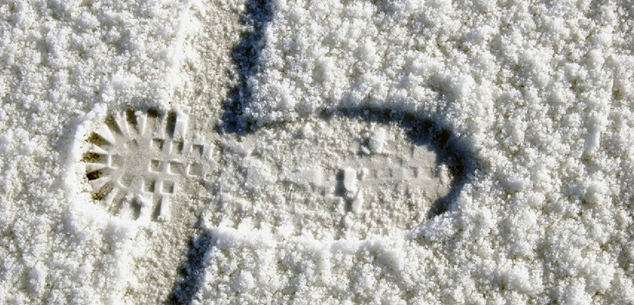 Is anyone to blame?
When considering the merits of any personal injury claim there are a few key questions we need to ask ourselves:-
Does the owner of the land have a duty of care to you?
For example, if you are visiting a restaurant, the owner will have a duty of care to ensure you are safe on their premises and not at risk of injuring yourself. So, if the path leading up to the front door of the establishment is icy and/or covered in snow, it could be argued that the restaurant owner is putting you at risk of injury knowing that you would have the negotiate the dangerous condition of the pathway in order to enter the premises.  The same could be said of a workplace and the public highways and byways for which the Council are responsible. It is worth bearing in mind however that the Council have a higher duty of care to grit/clear roads/pavements in busier areas (such as cities and surrounding schools/hospitals) whereas the requirement is not so high in more rural villages and towns.
Was the accident foreseeable?
A good consideration for this type of claim is how long the weather conditions have been bad.  So, if the ground has been covered in snow and ice for several days and nothing has been done about it this will make your claim stronger.  Additionally, if the weather forecast gives a warning for bad weather, you could expect your employer/restaurant owner/Council to have taken notice of this and put plans in place to ensure minimum disruption such as gritting paths etc.  It would not be reasonable however to expect gritting to be carried out when the weather has been good and takes an unexpected change without prior warning.
Did the land owner take all reasonable precautions to prevent the accident from happening?
In this instance it would be expected that with prior knowledge of the arrival of bad weather, land owners should ensure roads/pavements/car parks are adequately gritted.  If the weather is not expected, every measure should be taken following freezing conditions to ensure pathways etc. are clear from ice and snow.
If you have been injured, through no fault of your own, and feel that you would like to discuss the potential of making a personal injury claim please contact us using the information below.  All claims we deal with are run on a no win no fee basis so you have nothing to lose.  We look forward to hearing from you.
Free Claim Assessment
If you have been injured and would like a free Claim Assessment so that you can discover your rights, please call us now on 0800 028 2060 or complete our Online Claim Assessment.