Industrial deafness can also be referred to as occupational deafness or noise induced hearing loss.  This condition results in loss of or reduced hearing (most commonly over a long period of time) as a result of a person's working environment.
Symptoms
Do you struggle to hear others speak or have the need to turn up the volume on the TV or radio because you cannot hear it?  If so, and you also work in an environment where you are regularly exposed to noise levels above the 80db level, you may be suffering with industrial deafness.  Industrial deafness can be a difficult disease to diagnose as of course loss of or reduced hearing can be a natural side affect of growing old. When considering industrial deafness  it is helpful to know what level of noise you have been exposed to and over what period of time.  The following are common symptoms to look out for:-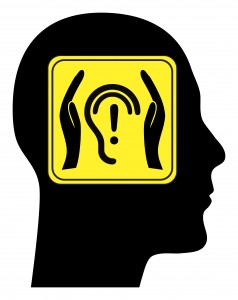 Reduced hearing in one or both ears
Missing part of full sentences of a conversation
Difficulty hearing speech when there is background noise
Turning up the volume excessively on the TV or radio in order to hear it
Temporary or permanent loss of hearing
Tinnitus – a sensation of external noise when in fact no noise exists
We understand the above symptoms can be distressing and have a big impact on your life as well as others around you.
Treatment
If you are concerned you may be suffering with industrial deafness, the first thing we would recommend is making an appointment to discuss your concerns with your GP.  Your GP, if appropriate, will likely refer you to a specialist who can carry out further tests in order to find out what exactly the problem is and the likely cause.  Hearing loss is an extremely difficult condition to treat and it is most often the case of managing the condition rather than curing it.
Causes
As aforementioned, working in an environment where you are regularly exposed to noise levels above the 80db level exposes you to the risk of developing industrial deafness.  If you are exposed to such noise levels the HSE (Health & Safety Executive) stipulate that employers must be responsible for providing employees with training and information on noise levels together with making hearing protection available.
Common fields of employment where there is a high risk of developing industrial deafness include factories, engineering, construction and music.
Where do you stand legally?
All employers have a duty of care to employees to ensure their safety whilst at work.  The Control of Noise at Work Regulations 2005 stipulate specific requirements that an employer (and employee) must adhere to in order to reduce noise exposure in the workplace including the following:-
Exposure limits
Risk assessment
Elimination/control of exposure
Hearing protection
Maintenance and proper use of equipment
Health Surveillance
Information, training and instructions
If your employer fails to take all necessary precautions to prevent damage to your hearing it may be that you will be able to make a personal injury claim.  We would recommend you use an experienced solicitor to advise you in this regard as industrial deafness claims are notoriously difficult to prove.  Here at Russell Worth we have been representing claimants for almost 20 years in personal injury claims, including industrial deafness, and have secured large sums of compensation for clients in the process.  Please contact us today to see how we can help you.
Free Claim Assessment
If you have been injured and would like a free Claim Assessment so that you can discover your rights, please call us now on 0800 028 2060 or complete our Online Claim Assessment.