For most seeking repairs to their vehicle following an accident, they hand over the keys of their mangled mess to their friendly repair shop, and days or weeks later it is returned in a gleaming factory-fresh state, almost as though nothing had ever happened. Few would give a thought to the skill and hard work of those in the repair trade, beavering behind the scenes to make such a miracle happen. The vehicle repair trade utilises a plethora of specialist techniques, chemicals, equipment, and machinery to achieve the results they do, and each one must be handled safely to prevent accident and injury.
What activities are undertaken in the motor vehicle repair trade?
The sector carries out a wide range of work including maintenance and repair, body repair, valeting, MOT testing, and roadside recovery. Maintenance and repair incorporates servicing, tyres, exhausts, brakes, windscreen, auto-electrical, gearboxes, and many other specialties.
The range of vehicles catered for by this sector is staggering, from the smallest moped to the largest agricultural transport and the colossal trucks used to transport materials in quarries. Due to the wide range of situations and contexts, some vehicles are repaired in garages, but it may be necessary for workers to carry out their occupation 'in the field'; perhaps at a mine, on a farm, at a customer's home, or a construction site.
Who enforces health and safety in the industry?
In general, the Health and Safety Executive (HSE) and local authorities are responsible, with each taking responsibility for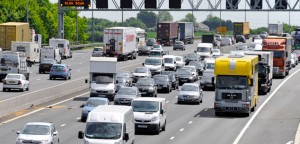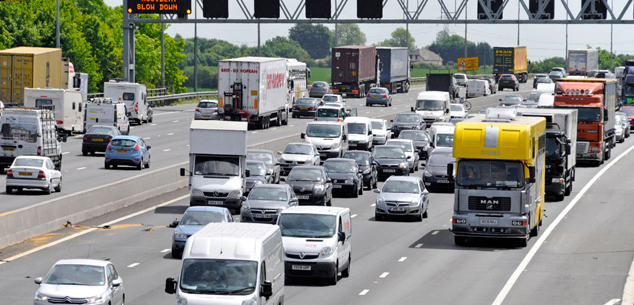 specific aspects. HSE take care of health and safety enforcement at body shops, repair and servicing establishments, and also for vehicle recovery and repairs at the roadside, and domestic premises. Local authorities, on the other hand, take responsibility for 'fast fit' premises (e.g. exhausts and tyres), valeting, and locations whereby repair is undertaken as part of the sale of vehicles and parts .
The numbers paint a worrying picture
According to the multinational insurer, Allianz, the vehicle repair sector employs around 200,000 people in the UK, and in their own words, "health and safety records are becoming worrying across the industry. During 2017, there has been a significant increase in the number of impact claims occurring for motor traders at their premises ". The HSE statistics show that in a five-year period, there were 33 deaths in the motor vehicle repair industry, and 7000 injuries reported. To put this into context, the sector saw a rate of fatality that was three times greater than that seen for 'all industries' (1.8 fatalities per 100,000 workers, compared with 0.6).
The cause of injuries and fatalities in motor vehicle repairs
The main causes of death in the sector are :
hit by a moving object, collapsing, overturning
hit by a moving vehicle
fall from height
fire/explosion
contact with a harmful substance
electricity
Non-fatal injuries are caused by:
lifting and handling
slip, trip, or fall
struck by object
fall from height
struck against
struck by moving vehicle
The most common types of accidents in this sector are broadly the same as other industries, with manual handling, slips and trips, and falling or colliding objects being the pervasive risk factors.
Avoidable accidents in the motor vehicle repair sector
In mid-2016, a tyre company in Kent was fined £1m after Matthew Hoare, a 21-year-old employee was killed when a tyre he was working on exploded. Mr Hoare was carrying out a puncture repair on a 'dresser loading shovel' when the tragic accident occurred. According to the HSE investigator, the man was working unsupervised, with 'inadequate' work equipment, which, has not been properly maintained. To exacerbate matters, the young worker had not been trained and therefore was not competent for the specific task he was doing. The man's employer, Watling Tyre Service Limited, pleaded guilty to breaching Section 2(1) and 3(1) of the Health and Safety at Work etc. Act 1974, and in addition to their £1 million fine, were ordered to pay £99,485 in costs.
In another case, also in mid-2016, vehicle repair company, Just Mercedes Ltd in Manchester were fined £33,000 after Muhammed Zohaib Yasin was crushed when a mechanic switched on the ignition of a Vauxhall Corsa, while standing outside the vehicle. As the car was in gear and the handbrake was off, it shot forward trapping and Mr Yasin, who later died of his injuries. Following an investigation, it was found no instructions had been provided to workers regarding safety when parking and starting vehicles, and there was no proper system of storage for keys.
Claiming for compensation
As an employee, you have every right to expect your employer has done all they can to ensure your safety while carrying out your role. They have a duty to conduct regular and thorough risk assessments for every aspect of their operation, to ensure any risks to you and your colleagues are controlled or eliminated. If they have not trained you properly, provided the necessary safety equipment, ensured proper supervision, or any other potential breach of their health and safety duties, and you have suffered a serious injury due to an accident as a result, you may be able to claim compensation. Speak to one of our specialist personal injury solicitors today who can assess if you have a valid claim, and explain the process to you.
At Russell Worth Solicitors we specialise in personal injury claims. If you have suffered a workplace injury and would like a free claim assessment, please call us now on 0800 028 2060 or complete our Online Claim Assessment.