If you have been seriously injured at work, you have no doubt endured a frightening and perhaps even life-changing experience. And understandably you may have many questions you would like answers to on claiming compensation following your accident. In this article, we address some of the most pressing questions and misconceptions we routinely address with prospective claimants. Our aim is to empower you to make the best decisions to get your life back on track.
Do you do 'No win no fee' and is it what it what it says on the tin?
You may hear other terms used for no-win-no-fee, such as 'Conditional Fee Arrangements'. These arrangements gained popularity after the demise of easily available legal aid, as they allowed claimants to gain what they are owed without the risk of high legal costs. At their core conditional fee arrangements define how your solicitor will be paid if they take on your work injury compensation claim. At Russell Worth, we work with many clients on a no-win-no-fee basis.
To be eligible for no-win-no-fee, your solicitor needs to assess the facts of the case to determine how likely it is to succeed.  If there is an agreement to take your case on using this approach, you most likely will not be required to any pay fees upfront. You will typically be required to pay a 'success fee' at the end of the process, however, this is usually an agreed percentage of the compensation amount.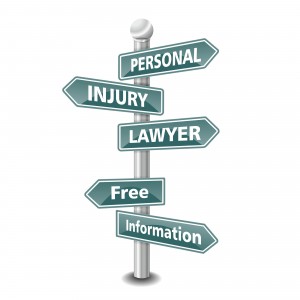 If the claim is unsuccessful, typically there are no fees due to our solicitor (as that was the basis of the agreement), however, you may need to pay other costs, charges or disbursements which were incurred as a result of the claim process. Such costs include any court application costs, legal searches, official copy documents, expert reports, and 'after the event' insurance premium costs (which would cover you for the other party's legal costs if the claim is not successful).
Most importantly, if a solicitor does take you on as a no-win-no-fee client, this should give you confidence that they believe your case has a good chance of success, and any potential costs will be fully explained to you. If in doubt…ask.
What and how much can I claim for?
There are two broad areas of damages that you can seek compensation for; general and special damages. General damages compensate you for the pain, suffering, and the loss of your quality of life which has occurred as result of your injury at work.
Special damages, on the other hand, allow you to recoup any costs that you have incurred as a result of your injury, such as any lost earnings, medical costs, travel / hotel / parking / food costs footed by you or your immediate family while you have been staying in hospital. If you require any special equipment or changes to your home to allow you to carry out your everyday activities, these may also be covered.
The amount of compensation is entirely dependent on the severity of the injury and whether this has led to permanent disablement. The Judicial College Guidelines provide a good starting point for how much you are likely to receive for any given specific injury. Based on the minimum and maximum reference values given in the guidelines, a minor injury might receive ~£300, whereas a life-changing permanent set of injuries could potentially lead to a pay-out of ~£300,000. If required to cover all future earnings and extensive home modifications, the amount can increase significantly.
How long do I have to claim?
You have three years from the date of the accident at work to make a claim; this is known as the 'limitation period'. However, in very limited cases, a judge may elect to override the 3-year time limit if there are exceptional circumstances which meant you were unable to claim earlier. If claiming to the Criminal Injuries Compensation Authority (CICA) following an assault, you will only have two years in which to apply for compensation.
Can I claim if on zero hours contract?
There has been a great deal written about the rights and protections available to zero-hour workers in the UK over the past year. However, there is no doubt that regardless of whether you are employed full-time, part-time, or on a zero-hours basis, your employer is bound by the law (e.g. Health and Safety at Work etc Act 1974) to ensure your safety at all times while you are working. It is unlikely that an employer would withhold hours from you as a result of your claim, as they know this may only compound your claim against them. Remember, you will generally be dealing with the employer's insurance company, rather than the employer themselves.
How long will my compensation claim take?
It is very difficult to provide anything other than a guideline when it comes to timeframes, due to the many variables and unknowns at the outset. A simple work injury claim, such as a slip, trip or fall, resulting in an injury that heals within a few weeks or months will typically take 4 – 9 months to settle. Beyond this, claims involving a very long-term recovery, death, or permanent disability can continue for much longer, even years. Other complicating factors such as denial of liability by the employer can slow things down. Having said all of this, most employers and insurers want a quick resolution to matters. A solid legal case based on expert medical evidence, eyewitness accounts, key documents, and other evidence, in addition to a proactive expert work injury solicitor who will push the other party's solicitor to keep progressing, will all go a long way to keeping the duration of the claim to a minimum.
At Russell Worth Solicitors we specialise in personal injury claims. If you have suffered a workplace injury and would like a free claim assessment, please call us now on 0800 028 2060 or complete our Online Claim Assessment.