As we approach the end of the summer holidays in the UK, many teachers will be preparing themselves for another educational year with a new cohort of pupils. And some education workers, understandably, will be nervous about what the year holds having previously been a victim of an accident or assault while at work. All teachers and teaching assistants know there is a risk of being injured at work, however, they rightly expect their employer to ensure their safety.
The overwhelming majority of injuries relating to staff in schools are due to slips and trips (42%), with lifting and handling injuries causing 12%, and acts of violence accounting for 10%.
Assaults in schools are still on the rise
In January 2018, the Health and Safety Executive (HSE) reported their latest figures on injuries in the classroom, and it didn't make for good reading.
The number of serious injuries inflicted by violent assaults on those working in the education sector has jumped by around a quarter in five years. 477 injuries suffered by education workers were formally reported in 2016 . The injuries reported included serious and permanent harm including amputation, asphyxia, brain damage, loss of sight, and loss of consciousness.
Fatalities thankfully are very rare in the UK educational sector, however, few will forget the case of Anne Maguire, a 61-year-old teacher who was tragically stabbed to death by a pupil in 2014 at a school in Leeds as she taught a Spanish lesson. This was a timely reminder of the danger of weapons in British classrooms, something American schools know only too well.
Who is responsible for safety in schools?
In England and Wales, the local authority (LA) hold responsibility for health and safety in the majority of schools; however in the case of independent schools, foundation schools, special foundation schools, and voluntary aided schools, it is the governing body who take this role. If you have been injured while working in a school, it would be against these bodies who you would claim compensation, if health and safety breaches caused your accident.
Recent classroom accident compensation cases in England
In March 2018, a teacher was awarded from the East of England was awarded £1/4m after falling from a desk while putting up a class display. As a result of her fall, the teacher suffered aggravation of her existing foot fibromyalgia and depression, which meant she was unable to work. Following investigation, it was found the local authority had failed to provide proper classroom equipment.
In other recent cases, a teacher received £85,000 after slipping on black ice, and a teacher in Essex was awarded £60,000 after slipping and injuring herself after slipping on food and liquid left on the floor.
And in Scotland, £220,000 was awarded in 2017 after a teacher fell on a wet floor in a dark corridor, causing serious injuries including a fractured hip.
I have suffered an accident while working in a school, can I claim compensation?
If an employer or body breaches health and safety law, and a worker suffers an accident as a result, the victim may be able to claim compensation. To be successful, it is necessary to prove:
The local authority, person, or other entity being pursued for compensation owed a duty of care to you, and;
That duty of care was breached, and;
The breach caused you to suffer loss and damages
If the above criteria can be met, the claim for compensation must be lodged within the three-year limitation period, or risk being 'struck out' by the court.
The first step to seeking compensation is to instruct a specialist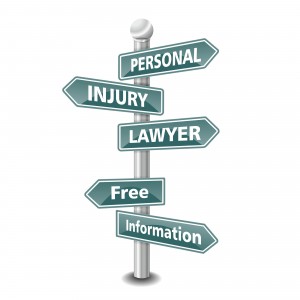 occupational personal injury solicitor. By making contact early with a solicitor, they will be able to act on your behalf to ensure a comprehensive rehabilitation plan is in place which gives you the best chance of recovering from your injuries. Rehabilitation can be arranged with the third-party's legal representatives or liability insurer while you are still in hospital, ensuring that when you are ready to start rehabilitation, the necessary arrangements and funding are in place.
At Russell Worth, not only have we been acting for educational workers to secure the maximum possible compensation for over twenty years, we normally do so on a no-win-no-fee basis (also known as a conditional fee arrangement or CFA). A CFA means you are not at financial risk if your claim is not successful, giving you peace of mind and allowing you to focus on your physical and psychological recovery. If you are unsure if you have a valid case for compensation, speak to one of our solicitors who will be able to guide you through the process.
At Russell Worth Solicitors we specialise in personal injury claims. If you have suffered a workplace injury and would like a free claim assessment, please call us now on 0800 028 2060 or complete our Online Claim Assessment.