Heavy machinery necessitates special consideration when it comes to workplace health and safety. Whether construction machinery, a vehicle, a manufacturing machine, industrial crane, or any of the other variants of heavy machinery, when being operated, there is little or no room for error. And when machinery is large and heavy, the potential for extremely serious worker injuries and possibly death is that much greater.
In April 2018, waste management giant, Viridor, was fined £237,500 after the driver of a telehoist skiploader was killed as he tried to stop it rolling down a slope. Lee Jane, 57, was working at Derriford Hospital in Plymouth, when he parked the large vehicle, ready to remove skips of ash from the hospital's incinerator – the vehicle was parked on a slope. Mr Jane had not applied the handbrake, which meant when he went to attach the skip, the vehicle rolled 60 metres along a public road. In trying to stop the out of control lorry, he was dragged underneath the wheels as it crossed a road junction and two zebra crossings – eventually crashing into the hospital's radio studio. Viridor pleaded guilty to not carrying out the necessary risk assessments for the task being undertaken by Mr Jane. The HSE inspector stated, "The fact that the location chosen was on an incline heightened the need for careful risk assessment, and this was not done".
There is no lack of regulations which apply to the supply, use, and maintenance of heavy machinery in UK workplaces. The following are some of the main laws which govern this important area of health and safety, which employers must ensure compliance with:
Supply of Machinery (Safety) Regulations 2008
This set of regulations applies to the supply of all new machinery available and implemented for use in the UK. This law places on manufacturers and suppliers of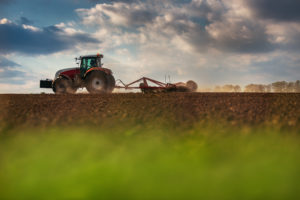 machinery the responsibility for ensuring the items they supply are safe. In practical terms, this means the machinery meets all relevant essential health and safety requirements (EHSRs), a technical file has been drawn up, it is issued with a Declaration of Conformity, and a CE marking is put on the item. The manufacturer must make sure they have assessed, and controlled where necessary any risks, including the potential for trapping, crushing, electrical shock, dust or fumes, noise, and vibration . Any risks should be eliminated, or if this is not possible, safeguards provided, and information and signage placed appropriately. Assuming this process is completed properly, machinery implemented will be safe for use.
The Provision and Use of Work Equipment Regulations (1998) (PUWER)
PUWER places strict duties on businesses who operate and oversee the management of heavy equipment. According to the Health and Safety Executive (HSE), the key requirements of these regulations are that the item of heavy machinery is :
suitable for its intended use
safe for use, maintained in a safe condition and inspected to ensure it is correctly installed and does not subsequently deteriorate
used only by people who have received adequate information, instruction and training
accompanied by suitable health and safety measures, such as protective devices and controls. These will normally include emergency stop devices, adequate means of isolation from sources of energy, clearly visible markings and warning devices
used in accordance with specific requirements, for mobile work equipment and power presses
'Use' in the context of PUWER can include starting, stopping, programming, setting, transporting, repairing, modifying, maintaining, servicing and cleaning – in other words, the machinery doesn't need to be in use for the specific purpose for the regulations to apply. So, if you have been injured at work by an item of heavy machinery, even if it was not in use, if your employer had not adhered to PUWER, they would have acted negligently, and as such, you may be able to claim compensation for your losses.
Lifting Operations and Lifting Equipment Regulations (1998) (LOLER)
LOLER specifically regulates the use of heavy lifting machinery including cranes, fork-lift trucks, lifts, hoists, mobile elevating work platforms, and vehicle inspection platform hoists. Heavy lifting can require significant planning and carry large risks which must be managed, to ensure worker (and public) safety. Employers undertaking heavy lifting must ensure they carry out lifting planning risk assessments to take into consideration factors such as load restrictions, if the correct heavy machinery is being used (i.e. is it designed for the job), the possibility of overturning, the stability of the ground, proximity to other people, attachment methods, and even weather and visibility. Failure to ensure any of these factors, which then causes an accident involving workers, would mean the employer is liable for their actions.
Heavy machinery is commonplace in our industrialised world, and employers must protect the safety of workers who are required to operate such equipment, or may be impacted if there is a problem. If you have been involved in a serious accident involving heavy machinery, you may be entitled to financial compensation to cover your losses, if your employer was at fault. Potentially any business entity involved in the manufacture, supply, installation, use, and maintenance of machinery may be liable if their actions cause you damage.
At Russell Worth Solicitors we specialise in personal injury claims. If you have suffered a workplace injury and would like a free claim assessment,please call us now on 0800 028 2060 or complete our Online Claim Assessment.