If you have suffered a serious accident at work and have applied for personal injury compensation which has not been successful, what are your options? Perhaps your employer successfully argued they were not liable for your injuries, but a key piece of evidence was overlooked, or the wrong decision was made due to an error in the process. If you find yourself in one of these situations, or one similar, you will undoubtedly want to know if you can continue to seek compensation and if you have a right to appeal the decision.
Why are some claims not successful?
It is important to remember that in most personal injury claims never reach the court as most are resolved during the Pre-action protocol phase, either by way of a Part 36 offer, or through dispute resolution methods. But if these do not resolve a matter, then it may be necessary to go to court.
A claim may not be deemed successful because:
The employer is able to prove they were not liable
There is insufficient evidence to prove liability
There is a procedural error during the personal injury process
There was a fundamental misunderstanding of a key piece of information
An award is made, but it is unsatisfactory
Can I appeal if my claim was not successful?
It may be possible to make an appeal against an adverse decision; however permission is first required from the superior court, and this will only be granted if it can be shown:
(a) the court considers that the appeal would have a real prospect of success; or
(b) there is some other compelling reason for the appeal to be heard.
If appeals through the domestic court system are not successful, the final option is to go to the European Court of Human Rights if it is alleged that a breach of human rights has occurred.
Typically, you will have 21 days to apply for an appeal from the date of the adverse decision.
If you are unsure if you can or should appeal an adverse decision you have received, speak to one of our specialist personal injury solicitors who will be able to advise you on your eligibility to appeal, and the likelihood of success.
The appeal process
The full process for appealing a personal injury is defined by Part 52 of the court's procedure rules. Once you have submitted an Appellant's Notice to the court superior to the one that gave you the unsatisfactory outcome, that court will review the decision made by the lower court, taking into account the information provided. With rare exceptions, no witnesses will be seen, and no new evidence will be permitted. The judge has the power to make the following decisions:
affirm, set aside or vary any order or judgment made or given by the lower court;
refer any claim or issue for determination by the lower court;
order a new trial or hearing;
make orders for the payment of interest;
make a costs order.
If a part 36 offer has previously been offered, this must not automatically be disclosed to the court of Appeal judge.
Will I have a strong chance of winning an appeal?
Given the no win no fee nature of personal injury compensation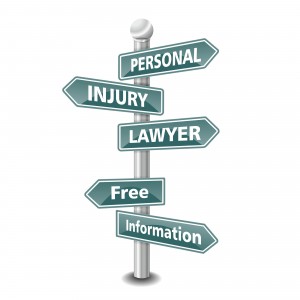 claims it is unlikely that many solicitors would take on a claim that they did not believe had a good chance of success and this applies to making an appeal. Even before pursuing the appeal process, based on our considerable experience of many thousands of similar claims, we will advise you on the chance of success. If there has been a procedural error and this can be proven, or information was not available which proves your employer's liability, or if any other factor which led to the adverse decision can be overcome, then you will have a strong chance of successfully appealing.
Final words
It is highly preferable to ensure that your initial claim is undertaken thoroughly and expertly so that it is
successful first time, thereby avoiding the need for an appeal. Appeals can be lengthy and expensive and as such preferably avoided in the first place. It is therefore of paramount importance that before you proceed with any claim, you seek the guidance of a specialist and experienced personal injury solicitor. If you do find yourself on the receiving end of a decision against your compensation claim or one whereby the amount is too low, speak to one of our team today who will be able to outline your options.
At Russell Worth Solicitors we specialise in personal injury claims. If you have suffered a workplace injury and would like a free claim assessment, please call us now on 0800 028 2060 or complete our Online Claim Assessment.