If you received an injury at work over three years ago and have yet to make a claim, you may be unsure if you are too late to seek compensation. For personal injury compensation in England and Wales, the Limitation Act 1980 applies, and this defines a limited period for which claimants can formally bring their claim. However, as with many aspects of law, there are exceptions and it is important to understand what these are and if they may apply in your situation.
The Limitation Act 1980
The Limitation Act 1980 defines time limits to bring a claim for compensation, after which it may be legally prohibited to do so. Section 11 of the act specifically relates to personal injury, stating that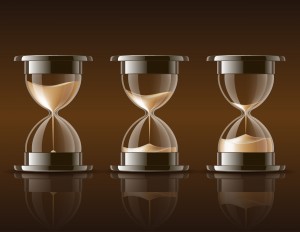 claims must be made within three years of the negligent act or knowledge. The word 'knowledge' is important in the context of workplace injury as if it can be proven that the claimant was not aware of the injury caused by their workplace until after the date of the accident, then the clock does not start ticking until this point in time. For example, if you were involved in an accident but only weeks or months later you found out you fractured a bone or suffered a concussion, your three years may only commence from the date of diagnosis.
Other exceptions to the three-year rule
There are two main exceptions to the rule, apart from the date of knowledge. If the claimant lacks the mental capacity to issue claim proceedings, they are not subject to a limitation period. However, if in the event mental capacity returns, then the clock may start on this date. Hence if the claimant suffers a head injury causing a temporary period of mental incapacity, it is only the point at which they are medically assessed as having full mental capacity that the clock for the limitation period would start. For example, signs of Mesothelioma (a cancer caused by exposure to asbestos), may not become apparent for 40 years after the initial exposure.
The other main exception to the rule relates to those under 18 at the time of an accident at work. For these situations, the three years will only start from the date of the persons 18th birthday.
What can you do if you believe your claim is out of time?
Having taken the above exceptions into consideration, if you believe you still may be too late to bring a claim, all may not be lost. The best course of action is to contact a specialist workplace personal injury solicitor who can advise you on the likelihood of an extension.
If there is good reason for not bringing a claim within the necessary timescale, we will make an application to the court asking them to exercise their discretion. It is imperative you select a solicitor with the experience and understanding of what the court will be looking for to overlook the timescale. It must be pointed out that such situations are the exception and require a significantly strong rationale for the court to waive the limitation period.
In assessing whether to extend the time limitation period, the court will consider a number of factors including:
the length of and reasons for the delay
would any evidence be less convincing if the claim had been brought in time?
the actions and conduct of the company or person being pursued for compensation – i.e. how they responded to any reasonable requests from you for information which might assist in establishing a basis for making a claim
the duration of disability suffered
the extent to which you acted promptly and reasonably once you knew your employer was negligent in causing you to suffer an accident
the nature of the advice you received when seeking medical, legal or other expert guidance.
By calling one of our specialist occupational, personal injury solicitors, we will quickly help to establish if you may have a basis for making an application to the court to ask them to exercise their discretion. We have considerable experience of making requests to the courts of this nature and understand how to make a case that is likely to be decided in your favour. And once an extension has been granted, we will take on your compensation claim in full, on a no-win-no-fee basis – ensuring the matter is taken off your shoulders, and you don't need to be concerned with the risk of financial loss if your claim is not successful. It is important to understand we will always thoroughly assess the facts of your workplace accident, and if we do take on your matter, you can be assured you have a robust case, based on our experience of handling some of the most complex occupational accident compensation claims in the UK over the past twenty years.
At Russell Worth Solicitors we specialise in personal injury claims. If you have suffered a workplace injury and would like a free claim assessment, please call us now on 0800 028 2060 or complete our Online Claim Assessment.