The old saying, "one man's trash is another man's treasure" and "where there's muck there's brass" could not sum up the waste sector better. 'Muck' is big business. In the year 2015-16, the 'Big Five' waste management companies alone generated £4.8bn in revenue, with the biggest of the pack being Veolia Environmental Services, who made £1.45bn. But while the businesses are reaping in the rewards, the rate of fatalities in the sector has nearly doubled; 2016/17 saw 14 fatalities compared with an average of eight between 2012 and 2016 . That represents the largest such increase across all industries on which the Health & Safety Executive (HSE) gather data.
The Landscape of the UK Waste Industry
The term 'Waste Management' incorporates the collection, transportation, disposal or recycling, and monitoring of waste – in its many forms. Waste can include gases, liquids, solids, and radioactive matter. Once processed, these by-products may be disposed of in landfill, by incineration, recycled, biologically re-processed (typically organic matter from human and food waste), or used for energy recovery (burnt to create heat, which is used to create electricity).
The UK's overall waste sector has a total turnover of £9bn, employing 70,000 people across 3,000 businesses . So, it's big business. According to official government figures, the UK recycles 40% of household waste and 52 % of commercial and industrial waste, and 55% of local waste is sent to landfill sites. The industry, however, is now under significant pressure to recycle more, reduce landfill, innovate alternative waste treatment methods, and grapple with a tougher export market for recycled materials due to the devalued pound.
And crucially, while the waste industry is adapting and growing, it is vital that the health and safety of its workers are not forgotten, as the recent spike in fatalities, and recent tragic cases might suggest.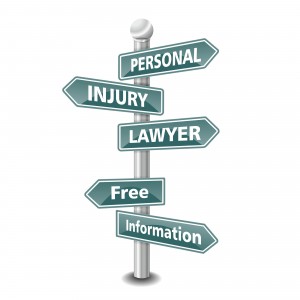 Recent tragic accidents in the waste sector
On the 31st January 2018, a 63-year-old man was killed while working at a sewage plant in West Lothian . The man was found at approximately 10.30am and pronounced dead on his way to the hospital. The plant, operated by Veolia, on behalf of Scottish Water is said to be conducting an investigation, as is the HSE. At this stage, it is too early to assess this case and what can be learned for the future safety of wastewater facilities.
In another case, Mid-UK Recycling was fined in November 2017, for its failings in relation to the death of one of its workers, Karlis Pavasars. Mr Pavasars was drawn into a conveyor at the recycling plant, and into an industrial waste shredder. Following its investigation, the HSE found that a fixed gate which was designed to prevent access to the conveyor had been removed only weeks before; management were aware of this fact days before the fatality occurred. Having pleaded guilty to breaching Section 3 (1) and Section 2(1) of the Health and Safety at Work etc Act 1974, the company was fined £880,000 and ordered to pay costs of £100,000. In addition, their managing director and operations director both pleaded guilty to breaching Section 37 of the Health and Safety at Work Act and were handed a suspended prison sentence of 20 weeks. The managing director also received a fine of £50,000 .
The risks to health and safety in waste and recycling
In waste management accidents can happen in many ways, including:
Slips, trips or falls, or manual handling – such accidents are common in refuse collection, accounting for 58% of all non-fatal accidents in the sector
Injury from machinery, or other heavy equipment used in the collection, processing, transportation, and disposal of waste
Skin contact with dangerous substances
Injection from medical needles (sharps)
Ingestion of dangerous substances
Inhalation of noxious gases
Employers have a legal duty to assess all risks to the health and safety of their workers, and then either eliminate or mitigate them as much as possible. Even very simple measures can significantly reduce the overall occurrence of serious accidents when working with waste. For example, high visibility clothing should always be worn, to ensure that workers are seen by those operating heavy machinery or vehicles.
It is also crucial that vehicles used in the waste sector are kept separate from workers – contact with moving vehicles is the primary cause of fatalities (23%).
Claiming for injuries while working in the waste sector
If you have been seriously injured while working for a waste management company, you may have a case for compensation if it can be shown that your employer did not properly assess and/or manage the risks of your job. If you are unsure if you have a valid case against your employer, contact one of our specialist workplace injury solicitors, who will take the time to understand the exact circumstances of your accident, and advise if you can make a claim.
At Russell Worth Solicitors we specialise in personal injury claims. If you have suffered a workplace injury and would like a free claim assessment, please call us now on 0800 028 2060 or complete our Online Claim Assessment.