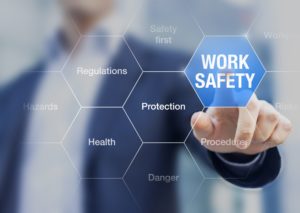 A crush injury occurs when part of the body is subjected to a high degree of force, typically when trapped between two objects squeezing together. Such injuries are common in work environments with heavy machinery and materials, such as farming, construction, manufacturing, and warehousing.
If you have been the victim of a crush injury in your workplace, you may be able to claim against your employer if they failed to ensure your safety while performing your duties. As you will see through the course of this article, the most common cause is a basic failure to check for and mitigate risks before carrying out a task, something which all employers are required to do under the Health and Safety at Work etc Act 1974.
History reminds us of the horror of crushing
Anyone who saw the BBC programme, 'Gunpowder' which recreated in often gruesome detail the plot to blow up the House of Lords in 1605, will not have failed to be shocked by the first episode. The drama re-enacts the brutal way in which executions were carried out the early modern period. One of these scenes depicts a woman being crushed by a large iron plate with weights gradually being added, until her demise. The programme drew a flurry of complaints from viewers who were horrified by the graphic scenes. While this is fiction, it does demonstrate the terrible damage crushing can exact on the body.
Lack of care leads to crushing injuries in the workplace
Crush injuries can cause severe damage to any part of the body, commonly fingers and hands. In one case investigated by the Health & Safety Executive (HSE), a man's hand was badly crushed while removing 'chocks' which were supporting a beam during maintenance work. As they were removed, the beam fell onto the maintenance engineer's hand. Because of his injuries, the man needed three months off work. The HSE investigation found Thyssen Krupp (Materials) UK Ltd had failed to provide sufficient information and training to workers regarding their maintenance programme and there was no written risk assessment for the tasks being undertaken.
In a case in 2016, a worker lost two fingers while attempting to repair a 400kg gate. Using a fork-lift-truck to take the weight of the gate, the man reached under to perform the repair when the chains being used slipped, allowing the gate to fall and causing his fingers to become trapped. LKAB Minerals (Richmond) Ltd was fined £8,000 for its failure to perform a work risk assessment.
Dealing with crush injuries
Crush injuries can be difficult to treat because the damage is typically contained within the body, therefore difficult to see. The force can cause loss of blood supply to the immediate area, or another part of the body (i.e. if the crush occurs at the top of a limb), which can lead to 'crush injury syndrome'; this happens when as a result of the pressure, toxins (myoglobin, potassium and phosphorus) build up, which when released damage the kidneys.
If you or a colleague are crushed, the advice you should follow depends on the duration of the crushing. If the crushing has been less than 15 minutes, the weight should be released if possible; an ambulance should then be requested, and any bleeding controlled. You may also need to treat for shock. If over 15 minutes, do not remove the weight, phone 999 – the paramedic will ensure that you are medically protected from crush injury syndrome before allowing the weight to be lifted.
Damage caused by crush injuries
The damage caused by a crush injury depends on the area of the body, the extent and duration of the force. If the head is crushed, brain damage can occur, leading to paralysis, memory loss, speech impairment and impaired function. For any part of the body that is crushed, 'compartment syndrome' may occur, whereby pressure can build up due to the damage to blood vessels, muscle and other tissues. This pressure must be released by doctors to ensure that no long-term damage is caused. Broken bones are also a common injury resulting from crushing and these can be very complex to repair and heal.
Making a claim if you have been crushed at work
As we have seen, crushing accidents tend to happen when there is a lack of proper risk assessment. It is the duty of your employer to ensure that if there is even the slightest risk of crushing, this must be picked up and fully mitigated before any work is commenced. Failure to ensure your safety may constitute negligence.
If your injury was caused by the negligence of your employer, another company or individual, you may have a valid claim for compensation. Call us today to discuss your case.
At Russell Worth Solicitors we specialise in personal injury claims. If you have been seriously injured after being crushed at work, please call us now on 0800 028 2060 or complete our Online Claim Assessment.