Those working in the care sector play a vital role in enabling those less able to carry out their daily lives, but doing so places them at risk of physical harm. Working in the care sector is often a physically demanding, whether helping someone into or out of a chair or bed, to caring for an aggressive individual who is confused due to dementia.
The most recent set of statistics from the Health and Safety Executive (HSE), there were 86,000 non-fatal serious injuries in the health and social care sector, with the main causes being :
27% – Slip, trip, fall on the same level
25% – Lifting and handling
21% – Acts of violence
And these accidents, in turn, led to 5.7 million working days lost. But what are the underlying factors behind serious accidents specific to the care sector?
Lifting & Handling Injuries
Just the simple act of helping a patient into or out of their bed or chair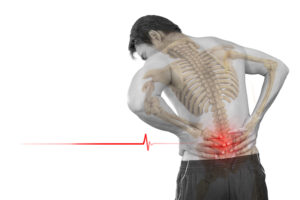 carries enormous risks for those who are not trained to carry out such a task properly. With a greater percentage of the population becoming overweight, the risks are becoming more magnified. According to the HSE, the number of obese people in the UK is increasing, and are 'considerably over-represented' in their need for health and social care services . But rather worryingly, the HSE's own research has found that in the region of 40 – 70% of NHS Trusts had no specific policy for dealing with bariatric patients.
According to the Royal College of Nursing, no member of staff should ever be required to manually lift patients routinely – such is the danger of potential serious injury. There are many aids to ensure the safe lifting of patients, including hoists, sliding aids, electric profiling beds, handling belts, slings, glide sheets, electric leg lifters, and rota stands – any one of which can make the task of lifting a patient completely safe for all concerned. Of course, it is vital that the correct equipment is selected, it is well maintained and safe to use, and the member of staff is trained to use it.
The Manual Handling Operations Regulations 1992 (as amended) clearly define the legal obligations of employers to staff members who are expected to carry out manual handling tasks as part of their role. Crucially, it is incumbent on employers to assess the risk in a general sense (i.e. making the working environment safe by providing adequate training, supervision, staff members, signage, and safety equipment) and at the patient level. The moving and handling needs of patients being cared for can vary significantly, therefore it is important to assess each to understand their abilities and deficits, equipment needed, care/help needed, skills required to provide care, and staff numbers required .
Acts of Violence
Acts of violence account for one-fifth of all injuries in the health and social care sector, but this does not mean such occurrences should be accepted as a normal aspect of working in this profession. Employers must do everything possible to ensure the safety of workers from aggression or assault. In many cases, the violent or aggressive act is due to the nature of the types of physical and cognitive diagnoses of patients; for example, elderly patients with Alzheimer's, or other degenerative brain diseases are known to lash out when confused and scared. Patients who lack an understanding of what is socially acceptable behaviour, or how to explain a problem they are experiencing may hit or bite a carer. The HSE state that employees most at risk of violence or aggressive behaviour include those who are :
working alone;
working after normal working hours;
working and travelling in the community;
handling valuables or medication;
providing or withholding a service;
exercising authority;
working with people who are emotionally or mentally unstable;
working with people who are under the influence of drink or drugs;
working with people under stress.
The Health and Safety at Work etc Act 1974 and the Management of Health and Safety at Work Regulations 1999 both place a strict legal onus on businesses to ensure any possibility of violence or aggression against employees is assessed and controlled. Such risks can be significantly reduced by providing optimum levels of specialist training, processes to ensure newly identified risks of violence or aggression are communicated and mitigations and warnings put in place, and employee supervision.
Can I claim compensation if I have been injured while working in the care sector?
If you have suffered a serious injury while working in the care sector, and this was due to the failing of your employer to keep you safe, you may be in a position to claim for financial compensation for the pain, stress, and damages you have incurred.
By speaking to one of our specialist workplace personal injury solicitors, we will be able to assess your chances of making a successful claim – and if so, we will likely take your case on a no-win-no-fee basis.
At Russell Worth Solicitors we specialise in personal injury claims. If you have suffered a workplace injury and would like a free claim assessment, please call us now on 0800 028 2060 or complete our Online Claim Assessment.