Every day, hundreds of thousands of business vehicles span the UK road network to ensure the flow of goods and services. Those that drive for an occupation include delivery drivers, taxis drivers, salespeople, maintenance workers, haulage drivers, bus drivers, ambulance drivers, tradespeople, and food delivery people, to name but a few. And it isn't just cars – the vehicles needed to keep the country moving includes forklift trucks, lorries, buses, cars, bicycles, cranes, tractors, diggers, vans, tankers, airport vehicles, and trains, and many more.
According to the Department of Transport (DoT), a quarter of all road accidents in the UK involve someone driving as part of their employment . In 2016, 529 drivers or riders were fatally injured, 5,269 seriously injured, and nearly 40,000 suffered minor injuries in vehicle accidents while carrying out their work duties. Taken with the backdrop of an increasing number of cars on the road each year, which has consistently increased year on year (there were 31.7 million cars on UK roads in 2016) , it is easy to see why employers must take the risk of employees being injured on the road during the course of their daily duties very seriously.
The price of convenience?
Compared to even ten years ago, the level of convenience we all now enjoy as consumers is unparalleled. With a simple press of a button, hot food is prepared and delivered to our door; and any item we could wish to own delivered overnight (and even the same day by some retailers). But what is the price of our convenience for those workers at the coal-face? According to the BBC in 2016, Amazon drivers regularly work "illegal" numbers of hours, requiring them to speed, take excessive risks and even avoid toilet breaks, just to keep on schedule .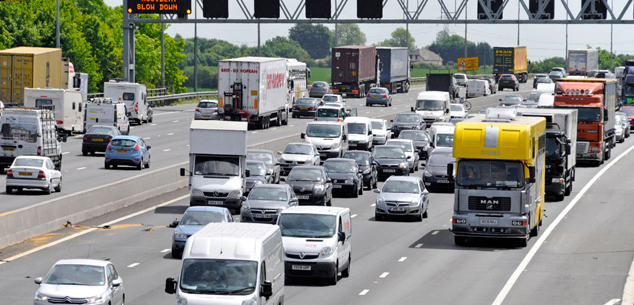 In one tragic case which illustrates the real-life impact of driving excessive hours, lorry driver, Robert Palmer killed two charity cyclists on the A30 in Cornwall when he fell asleep at the wheel of his work vehicle. Mr Palmer had completed a night-shift in an articulated lorry, and then undertook further work for his employer on the day of the crash. During the night, he had already exceeded the European driver's hours and tachograph regulations and the Working Time Directive, both of which impose stringent limits on how many hours drivers can work. Mr Palmer was sentenced to eight and a half years in jail for not adhering to the law with regard to working hours and safe driving. It is also possible that the employer in this case left themselves open to prosecution for not enforcing the Working Time Directive and hence preventing Mr Palmer from working when it was dangerous for him to do so.
There is little doubt that our 'on-demand' economy is at increasing odds with the health and safety of those workers who are paid to make it happen.
Ensuring the safety of those who drive for a living
There are a large range of factors which employers must take into account when considering the health and safety of those who drive on behalf of the company:
Use the correct vehicle for the job – the vehicle must conform to the requirements of the task being performed, i.e. the weight and dimensions of the load, the terrain, and the distance to be travelled.
Ensure the vehicle must be properly inspected and maintained – regular checks and maintenance of business vehicles are crucial to health and safety. It is good practice to implement a proper reporting system which will allow any problems noticed by drivers to be fed back to those managing the maintenance of the fleet – and also other drivers.
Training – all drivers must be trained in the safe use of the vehicle they are using, and this must be enforced.
Safe working hours – as illustrated above, no employee should ever be allowed to exceed the EU Rules of Drivers' Hours and Working Time Directive. This includes allowing sufficient time for breaks. And in the context of the on-demand economy, the schedule of the driver must not place them undue or excessive time pressure, that would require them to take any risks when driving.
Theory and practical tests – employers must ensure that drivers are qualified to drive the vehicle by passing a practical and theory test for the class of vehicle they will be operating
Risk assessment – overriding everything must be a thorough and consistent approach to risk assessment. In the case of drivers and vehicle operators, employers must assess all of the risks to their health and safety, document them, and manage each accordingly.
Avoiding bad weather – ensure there are contingencies in place so that if weather conditions deteriorate, drivers are not under pressure to continue until it improves
Provide additional support for young or inexperienced drivers – for those starting their career in driving, additional guidance and mentorship should be in place to allow those workers to gain confidence.
Safe routing – where possible, drivers should be provided with a safe route that is appropriate for the overall size, weight and type of vehicle and load being driving.
Driver comfort – often overlooked is the safety of the driver in terms of their driving position. Just as in the case of office workers, employers must ensure drivers are ergonomically comfortable to avoid any long-term musculoskeletal problems.
Provide hands-free phone facility – if it is unavoidable for drivers to have use of a mobile phone for work purposes, a hands-free setup is essential
In summary
Employers and employees both have a duty to ensure safety in relation to the use of work vehicles. With the ever-increasing number of vehicles on the road, and the pressure on many workers to stick to tight schedules, it is imperative that full consideration is given to protecting the safety of workers and public alike. As an employee, if you feel under excessive pressure to drive when it is not safe to do so, you must put your safety first.
If you have been involved in a serious vehicle accident at work and have suffered injuries a result, you may have a case for financial compensation.
At Russell Worth Solicitors we specialise in personal injury claims. If you have suffered a workplace injury and would like a free claim assessment, please call us now on 0800 028 2060 or complete our Online Claim Assessment.