Expert evidence is vital to personal injury compensation claims.  Experts in their field help the court understand technical and/or specialised areas of evidence.A personal injury solicitor needs to give the instruction of an expert witness careful consideration.  Not only will their opinion need to be set out clearly and concisely, but it will also need to address all matters the court requires an expert opinion on.  Seeking an expert opinion is a powerful tactic in personal injury litigation; often settlement only occurs after expert evidence has been exchanged and the strength of the opinions evaluated.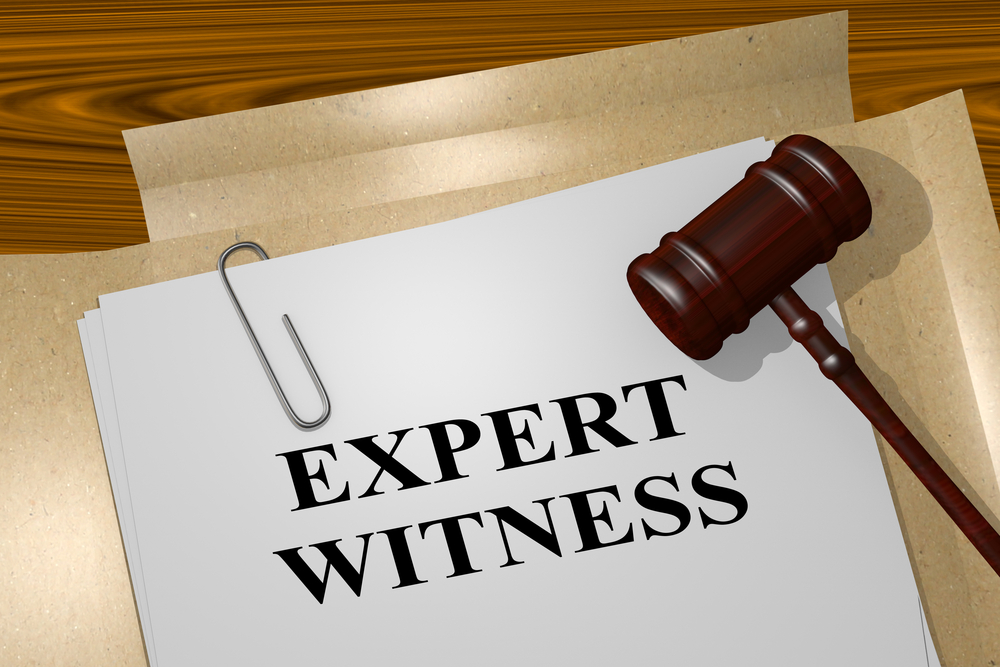 The duty of an expert witness
The expert's role is to assist the court.  Therefore, their duty is not to your solicitor or you (the client), it is to the court alone.  An expert is not permitted to make comments on matters outside their field of specialism.In personal injury claims, expert evidence predominantly takes the form of medical opinion; however, other expert evidence often needs to be obtained, for example, if a worker has been injured by a particular machine, a specialist in the workings of the apparatus may be required to provide details to the court of its workings.
Permission to present expert evidence
Under the Civil Procedure Rules 35.4, the court's permission is required before expert evidence can be produced before it.Since the introduction of the April 2013 Jackson Reforms, the courts have been more focused on case and costs management and proportionality.  Therefore, your personal injury solicitor will have to put a strong case forward that expert evidence is 'reasonably required to resolve the proceedings.
'Factors your personal injury solicitor will consider when deciding on whether to engage an expert include:
are there areas of the case where an expert's opinion is genuinely required?
Is it standard practice to engage an expert? (this is the case in many personal injury claims)
could the parties, instead, present the court with an agreed explanation of matters or procedures rather than seek to admit professional opinions on these?
is the other party using expert evidence?
will one expert suffice to provide an opinion on all matters the court may need clarifying?
does the personal injury and the compensation which may be claimed justify obtaining expert evidence?
could the court be presented with other alternatives to assist them with the matter, such as academic papers?
The need for a suitably qualified expert
In the past few years, judges have been almost merciless in their impatience with experts in personal injury cases, especially those involving clinical negligence.For example, in Watts v The Secretary of State for Health [2016] EWHC 2835 (QB), an obstetric expert was asked to provide evidence in a case involving an action for a brachial plexus injury.  The expert witness's report contained a reference to a single American textbook, which described shoulder dystocia as incapable of prediction.  It then went on to reference the McRobert's manoeuvre, a tactic employed to assist a mother in childbirth which involves hyperflexing the mother's legs tightly to her abdomen.  Embarrassingly, the defendant's experts pointed out the McRobert's manoeuvre had not been adopted by UK hospitals at the date of the incident (1993).  When the judge questioned the expert as to why she only referenced the one text, she answered that she had no other textbook readily to hand.  She also revealed she was unaware that UK published textbooks no longer referred to the McRoberts manoeuvre.
Impartiality of experts is also imperative.  In EXP v Dr. Charles Simon Baker [2015] EWHC 1289, it emerged that one of the defendant's medical expert had known the defendant for many years.  The defendant himself had recommended the expert, whom he had trained and collaborated on a paper.  Mr Justice Parker stated that he was perilously close to ruling out the expert's evidence entirely.
In a recent article, Trust the Experts , the authors argue that as more personal injury cases, especially in the field of clinical negligence, are brought to trial, judges are provided with a "larger forum" to criticise expert medical evidence.
Final words
The increased scrutiny of expert evidence in personal injury cases once again highlights the importance of instructing a specialist personal injury lawyer.  If an expert does not provide an opinion based on all the material available to them, is impartial and/or inexperienced in giving evidence before a court, there is a risk of their evidence being struck-out; a disastrous consequence for a compensation claim.
An experienced personal injury solicitor will have the connections and knowledge required to seek an impartial, subject matter expert to provide an opinion to the court which will stand up to the other side's scrutiny.
At Russell Worth Solicitors we specialise in personal injury claims.  If you have suffered an injury because of an accident that was not your fault and would like a free claim assessment, please call us now on 0800 028 2060 or complete our Online Claim Assessment.