For many, British farming conjures up thoughts of fresh air, endless rolling countryside, herding sheep across grassy moorlands, reaping the bountiful harvest in the autumn and tending the cattle.  The reality is that while working in agriculture can be hugely rewarding, and many would consider no other vocation, it is often hard back-breaking work.  Not only are the hours long, but the gritty reality for many farmers is that they must constantly put themselves at risk of serious injuries to just get the job done.  The risks are everywhere; chemicals (e.g. pesticides), wild animals, stacks of hay bales, machinery, heights, sharp tools, and moving vehicles.  Coupled with stress, long hours, and poor weather, it is easy to see why the dangers are so high.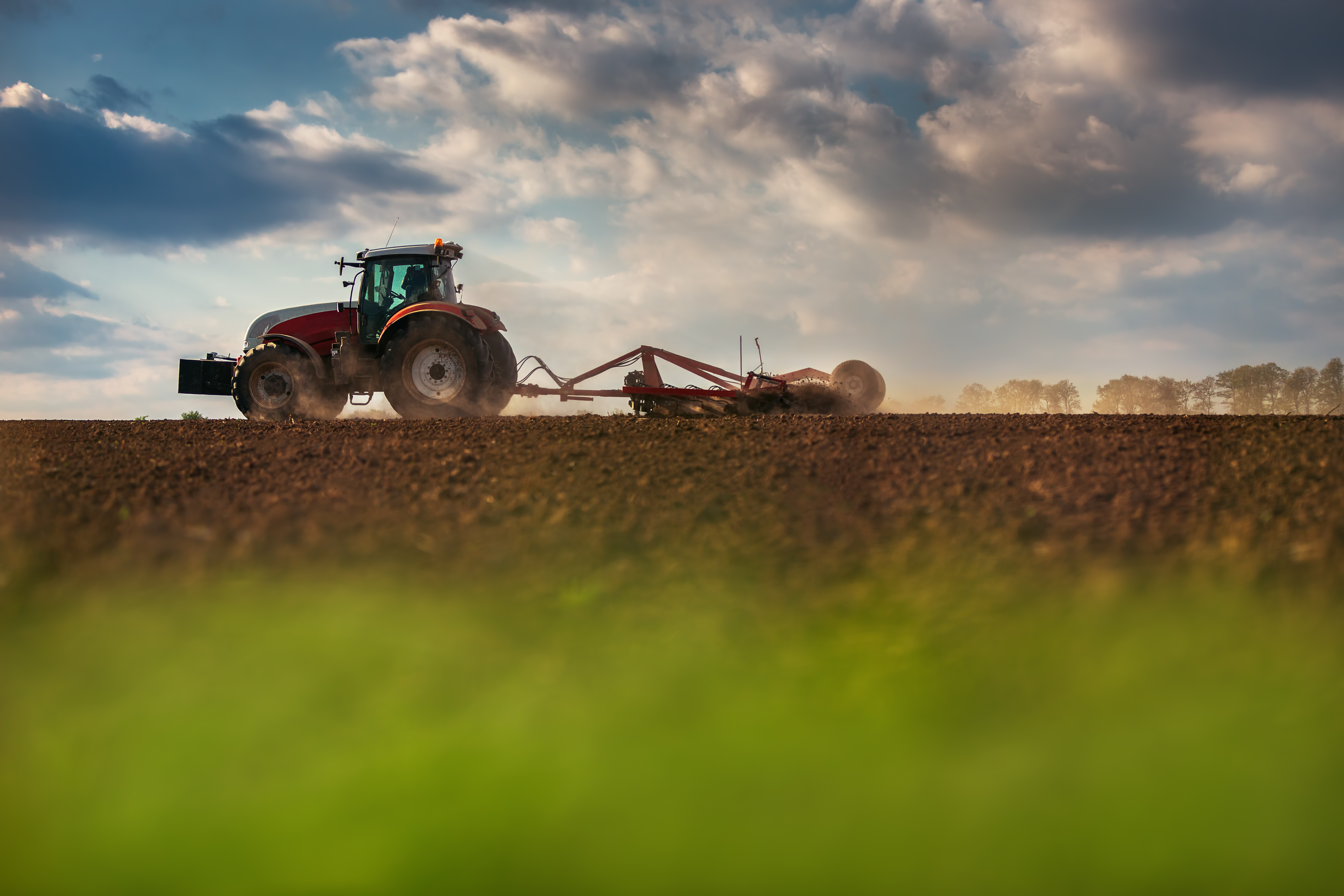 In the following article, we will look into the main areas of concern in farming health and safety to identify where the risks are and what can be done to reduce them.
Shocking statistics in agriculture
There is no doubt about it, farming is a dangerous job.  The rate of fatalities in agriculture is 18 times higher than the five-year average for all sectors.  A truly shocking statistic.  The Health & Safety Executive (HSE) report that 27 people were fatally injured while working in agriculture in 2016/17 (that is one-fifth of all workplace fatalities – but in an industry that only employs 1.8% of the British workforce).  In the same period, 15,000 agricultural workers were reported as suffering from a work-related illness, and 13,000 suffered non-fatal injuries.
 "Farm safety is a lifestyle, not a slogan"
The farming industry and it's many associations cannot be accused of taking safety lightly.  Farm Safety Week is held annually to bring ever more attention and commitment to farm worker's well-being.  The website of the National Federation of Young Farmers' Clubs made this clear when announcing the 2017 Farm Safety Week, it stated: "There is one clear message this year, which is Farm safety is a lifestyle, not a slogan."  So, what can farmers do to make their occupations safer?
There are four main focuses of farm health & safety:
1. Buildings
2. Hazardous chemicals
3. Livestock handling, and;
4. Machinery & vehicles
Building Safety
Farm buildings are perhaps not the first place that many would think of as dangerous.  The Workplace (Health, Safety and Welfare) Regulations 1992 covers the core principles of health and safety in any workplace, however, there is more specialist guidance offered by the Department for Environment, Food and Rural Affairs (Defra) and HSE.  It is important for anyone with overall responsibility for the safety of a farm to always consider the following with regard to farm structures and buildings:
New buildings (or buildings being modified) must conform to the Construction (Design and Management) Regulations 2007
Be very careful when maintaining roofs – these are often fragile and not designed to be bear weight (carry out a risk assessment, and bring in other experts if unsure)
Ensure buildings are well-maintained
Do not overload floors/platforms
Provide safety aids where necessary – e.g. handrails and safety equipment
Adequate lighting
Ensure sufficient drainage
Work areas should be kept tidy and free of obstruction
Inspection pits should be covered when not in use and have an emergency escape route
Provide non-slip surfaces
Confined spaces should be carefully assessed and managed for risks
Chemicals
There are a wide range of hazardous chemicals used on modern farms, including vet medicines, fertilisers, pesticides and disinfectants.  It is critical that farms adhere to the Control of Substances Hazardous to Health Regulations 2002 (COSHH) to ensure the immediate and long-term safety of workers.  The use of chemicals requires training, clear instructions & signage, proper storage, and the provision of personal protective equipment (PPE).
Livestock Handling
This is a highly skilled and complex area of health and safety in farming.  It is essential that proper restraining and handling equipment is put in place.  Such equipment should only ever be used by those with sufficient training in the safe handling of farm animals, and with supervision.  Regular checks and maintenance must be carried out to ensure the equipment used to handle animals is in good working order.
If working with animals in the field, it is good practice to have a vehicle nearby, which you can escape into if necessary.  Also, there must be at least two people present, principally to keep other animals away while you are working, and to warn of any danger.  Mobile handling systems should also be considered.
Vehicles & Machinery
Any machinery used on the farm must comply with the Provision and Use of Work Equipment Regulations 1998 (PUWER), and must be fully suitable for the purpose for which it is being used.  Regular maintenance and repair is a must.  Any item of machinery that is not in a good working order is a risk to worker safety.  All workers must be made aware of how to use vehicles and machinery in a way that will help them to avoid accidents or injury – as such instruction and training are not optional.  For example, quad-bikes/all-terrain-vehicles (ATV's), if not handled correctly, pose a danger of overturning.  Many accidents have occurred due to their improper use.
If you have suffered an injury while working on a farm, you may be entitled to compensation, if you can prove that your employer did not uphold their duty to ensure your well-being.  Any omission leading to an injury, such as a failure to properly maintain an item of equipment, provide adequate warning of danger, or supervise you correctly, can mean that they are required to compensate you for your losses – whether physical, mental or financial.
At Russell Worth Solicitors we specialise in personal injury claims.  If you have been seriously injured while working on a farm, please call us now on 0800 028 2060 or complete our Online Claim Assessment.