For many of us, the risk of being injured by an animal while at work is negligible if not non-existent. But spare a thought to the legions of British workers who are exposed to dangerous animals on a daily basis – postal workers/couriers, vets, farmers workers, social and care workers, zookeepers, dog walkers, and animal groomers, to name but a few.
In 2015, the Guardian reported that the number of serious injuries caused by dogs had increased 76% in the previous ten years , equating to 7,227 incidents in 12 months. And it was acknowledged the real number was likely to be much higher as not all attacks will be reported. Such statistics should place the risk of animal attacks high on the list of major concerns for those employers whose workers are routinely in the proximity of potentially dangerous animals.
The vulnerability of lone workers to animal attacks
Across the UK each day, thousands of lone workers put themselves at risk of injury from people and animals. The Communication Workers Union, who represent postal workers, state that more than 15,000 postal workers were attacked by dogs in the five years leading up to 2016. And if we add the volume of social workers, carers, utility workers, tradespeople, food delivery drivers, and the many other lone worker occupations that encounter potentially dangerous dogs on a daily basis, it is easy to see the scale of the risk to workers.
Such has been the level of concern in recent years, changes to the Dangerous Dogs Act were brought in in 2014 to place greater pressure on the owners of dangerous dogs to control their animals, by imposing substantially tougher prison sentences if their pet attacked someone. In the event of a fatal attack, the possible prison sentence rose from 2 to 14 years, and for injury, the penalty rose from 2 to 5 years. At the time, Animal Welfare Minister Lord de Mauley said, "irresponsible dog owners will not only face longer prison sentences but will also be liable for prosecution regardless of where an attack takes place, even in their own home. This will give protection to those who provide vital services to the community – postal workers, nurses, utility workers – as well as people visiting family and friends".
While the risk has remained high in recent years, some sectors have put new measures in place in a bid to keep their workers safe. For example, meter readers and postal workers have been armed with peppermint sprays to confuse and deter threatening dogs . Many sectors have brought in improved training to ensure the safety and awareness of workers. It is now common practice for workers to be trained to routinely look for signs of dogs at a property prior to entering. If there are suspicions, the worker is then able to ask the owner to fully secure the animal before entering the property.
Tragic reminders that wild animals are dangerously unpredictable
Serious or fatal animal attacks in UK zoos are relatively infrequent, however, they do occasionally hit the news headlines. On 29th May 2017, Rosa King, a zookeeper at Hamerton Zoo Park in Cambridgeshire, was mauled to death by a tiger. In this case, it is still too early to state definitively what happened, however an inquest is scheduled for May of this year. In another case, in November 2014, a zookeeper suffered serious chest, abdominal and pelvic injuries after being attacked by an Asian rhino. The man was reportedly head-butted and stamped-on by the 30-stone animal. Due to the intervention of the emergency medical services, the man survived this traumatic ordeal.
The health and safety standards of zoos in the UK have improved when compared to 40 or 50 years ago, according to Sarah Wolfensohn, a professor of animal welfare at the University of Surrey, when interviewed by BBC news in January 2018. However, Prof Wolfensohn also stated that zoo licensing standards are still quite "relaxed"; "Licences are issued by local authorities," she said. "The good zoos are really good but there is a spectrum of standards. Bad management often goes along with poor animal welfare…. Mistakes happen and sadly things go wrong ".
Of course, zoos by their nature exist to showcase wild animals, however this does not mean they can be any more complacent regarding the health and safety of their workers than any other industry in which unpredictable and highly dangerous risks to life exist. It is essential that all employers routinely assess and manage the risks to their workers. In the case of zoos, it might be necessary to upgrade enclosures, implement new training, policies, and procedures for zookeepers who are exposed to dangerous animals and provide protective clothing. And as much as the employer is responsible for keeping its employees safe, it is vital that workers also take personal responsibility for their own well-being; after all, just one misjudgement or act of complacency could have serious lifelong consequences.
How can you deter a dangerous animal from attacking you?
If you find yourself near an animal that you are concerned may attack, the experts recommend that you:
Do not approach the animal, back away slowly and do not make any sudden movements.
If two dogs are fighting, do not attempt to intervene due to the high risk of serious injury to yourself
Put your hands in your pockets
Do not make eye contact with the animal – this can be construed as threatening
Your employer should provide you with the necessary equipment, and training to keep you safe at all times. If you have any doubt, raise your concerns with your employer – they are legally obligated to listen to and act on your legitimate concerns.
Claiming if an animal injures you at work
Animal attacks can leave deep physical and psychological wounds that may never fully heal. If you are injured by an animal in the course of your occupation, you may be entitled to compensation for the pain and trauma you have suffered, and any financial costs or losses you have incurred.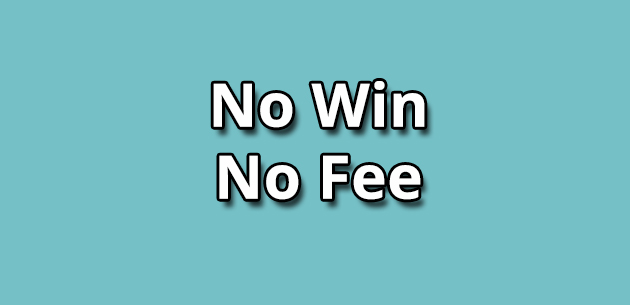 At Russell Worth Solicitors we specialise in personal injury claims. If you have suffered a workplace injury and would like a free claim assessment, please call us now on 0800 028 2060 or complete our Online Claim Assessment.