Heavy lifting equipment is used across a wide range of industries, including manufacturing, logistics, construction and healthcare, and it has transformed how we work for the better. Such machinery includes vehicle tail lifts, patient hoists, tele-handlers, fork-lift trucks, lifts, building maintenance cradles, motor vehicle lifts and cranes. And there are a plethora of accessories which form a vital part of any lifting setup; these are used to safely join and suspend the load to the main lifting gear (e.g. spreader beams, chains and rope slings).
Too many serious and fatal injuries
There is no shortage of accidents related to heavy lifting equipment; the newspapers are testimony to this fact. On 17th October 2017, 65 year-old Paul Heath was killed at Swift Caravans in East Yorkshire, when he was hit by a fork lift truck. Mr Heath was due to retire at the end of the same month. And in November 2017, Howden Joinery Limited was fined £1.2m, after Richard Brown was fatally injured in November 2014 after being crushed in a tragic fork lift accident. Mr Brown, a HGV driver, had been delivering kitchen worktops to a Howden branch in Working when the accident happened. After a lengthy investigation, the Health and Safety Executive (HSE) found that delivery drivers where not kept at a safe distance from the loading and unloading of lorries. Howden Joinery Ltd pleaded guilty to breaching two sections of the Health and Safety at Work Act 1974. These two incidents are only the tip of the iceberg for recent heavy lifting accidents, which include:
In December 2017, a £300,000 fine was handed down to the employer of a worker whose leg was crushed by a forklift truck at a warehouse in Staffordshire
In November 2017, a £80,000 was fine given to a Banbury based firm after a worker was struck by a falling pallet. The injury required part of the man's leg to be amputated
In October 2017, a fine of £500,000 was incurred by a waste collection firm in Brighton, after a worker was struck and killed by a reversing tele-handler in July 2016.
Despite the volume of bad news, official reporting shows that fatal accidents involving heavy lifting equipment have been declining by a large order of magnitude. In 1970, the number of forklift deaths was approximately 30 per year; this is now around five times less.
LOLER
Heavy lifting is governed by the Lifting Operations and Lifting Equipment Regulations 1998 (LOLER), and was introduced to ensure the safety of anyone who comes into contact with lifting equipment in work settings.
The regulations ensure that lifting equipment conforms to the required standards in terms of strength and stability (including load), positioning and installation, signage/marking, organisation (to ensure it is done in a planned, supervised and safe manner), examinations/inspections, reports, defects, and retention of information. Any one of these factors, if not handled properly, by experts in the field of heavy lifting, can lead to a serious injury or even death.
Heavy lifting equipment – what can go wrong?
With the rapid pace of modern workplaces, it is all too easy for an accident to happen, especially when rushing and not taking care; however, there is no excuse for complacency. The root cause of accidents tends to differ by the type of lifting equipment being used:
Crane accidents – Accidents involving cranes are typically due to poor planning before use. LOLER, in addition to British Standard BS7121 'Safe use of Cranes', put in place clear guidance to control the risk of carrying out heavy lifting procedures. Safety is achieved by selecting the right equipment, proper assessment of the 'wind area' and 'wind speed limit', thorough briefing of all personnel, correct preparation of the site of the crane, regular inspection and maintenance.
Lifts – The use of lifts in workplaces is regulated by The Lift Regulations 2016, and BS EN81/80. One major risk occurs when older lifts are utilised, whereby the regulations may not fully apply. In such situations, updated lifts should be considered to ensure site safety. Another well-established risk any gap between the lift and the shaft that is excessive, or likewise between the interior and exterior doors.
Fork-lift trucks – As we have established fork-lift accidents are prevalent. Such accidents typically result from: trucks hitting people while moving around the work environment, using trucks to lift people – leading to the risk of falling from height (fork-lifts are not designed for this purpose), inadequately training workers, displaced load, and the use of non-compliant or non-integrated cages.
Can I claim if I have been injured by lifting equipment?
If you have been injured at work by an item of lifting equipment, which was the fault of your employer, you may be able to seek compensation for your injuries, costs, and loss of earnings. To bring a successful claim, our specialist workplace injury solicitors will work with you to clearly establish if the underlying cause of the accident was a negligent act of your employer.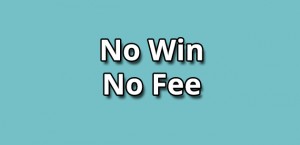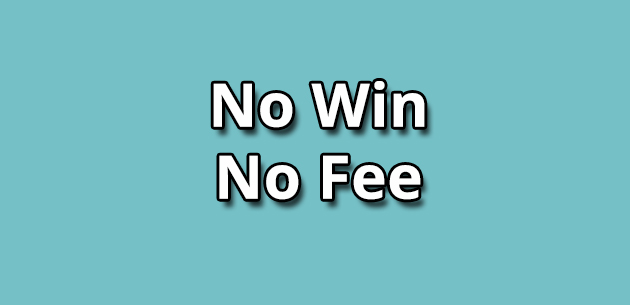 Compensation can be used to fund the cost of additional healthcare while supporting you financially through the recovery process. We will support you every step of the way.
At Russell Worth Solicitors we specialise in personal injury claims. If you have been seriously injured by lifting equipment while working, please call us now on 0800 028 2060 or complete our Online Claim Assessment.