According to data compiled by the Office for National Statistics, looking at workplace mortality in the years 2010-2016, agriculture is the UK's deadliest industry.
Reportedly more dangerous than fire fighting and the construction, building and haulage industries, agriculture is the UK's most dangerous, with 167 recorded deaths. The risks associated with agriculture include coming into contact with heavy machinery, falling from heights and working with animals. Since 2010, there have been 29 workplace deaths in animal related incidents.
Farming statistics
The statistics have been confirmed by similar figures published by the Health and Safety Executive (HSE). According to the HSE's statistics, in 2015-2016, 29 people were fatally injured whilst working in agriculture. This equates to 7.73 people per 100,000 employees, making farming the UK's most lethal profession. Half of those who died were farmers and the next 17% were farm workers.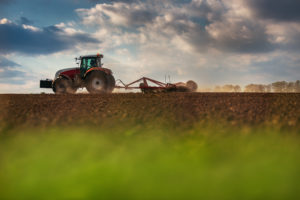 Farming continues to buck the trend of an overall fall in serious accidents at work with 239.4 major injuries per 100,000 employees in the farming workplace (as opposed to an average of 78.5 across all industries). The HSE also points out that the proportion of injuries being reported in agriculture is low so the overall figures are likely to be higher than the statistics show.
The most common types of injury in farming are suffered as a result of moving machinery, moving vehicles and from farm animals.
Graeme Walker, head of HSE's agricultural sector commented on the statistics saying that "work place health and safety figures demonstrate that the agricultural industry has maintained improvements to health and safety standards in the last twelve months but there is still much to do to reduce deaths and serious injuries. Too many lives continue to be lost or damaged. We need to work together to make sure farmers make it home to their families safely each day."
National Farmers Union
Commenting on the HSE's statistics, National Farmers Union vice president Guy Smith said "figures for deaths on farms dropped to 29 last year. But that downwards trend has not been maintained and its likely it will rise to near the average of 37 in 2016/2017. That's why we are continuing to support the farm safety campaign and educate farmers to stay safe on the farm."
Guy Smith's top tips for staying safe whilst at work on the farm are:
Be mindful of working alone. Ensure that you have told someone what you are doing each day and make sure you can be contacted by phone. If undertaking a particularly dangerous job, ask for assistance.
Be mindful of the time of year and adverse weather conditions and schedule jobs appropriately. If the weather conditions are bad, take this into account and allow extra time to complete tasks. Keep all blades covered during slippery and icy conditions.
Use common sense and think of safety first when making decisions. Do not do jobs "in a hurry" and consider the implications for the farm if something happened to you. Ensure your own safety by taking a common sense approach to farming.
Compensation claims for farming accidents
If you have been injured in an agricultural accident that was not your fault, you may be entitled to claim for compensation. The amount of compensation you can claim will be assessed on the individual facts of your case. The nature and extent of your injuries and the prognosis for recovery are factors that will be considered. Compensation cannot restore your health and well-being but may go some way to help you recover from your accident. Seeking specialist legal advice will ensure you achieve the best possible outcome.
Legal advice
At Russell Worth Solicitors we specialise in personal injury claims. If you have suffered an injury as a result of an accident that was not your fault and would like a free claim assessment, please call us now on 0800 028 2060 or complete our Online Claim Assessment.