Industrial explosions, and the resulting fire and/or blast damage can be hugely damaging not only to people but also to the ability of a business to continue operation. Any risk of explosion that is not spotted or managed could cause significant and long-term impacts for all concerned.
One such example occurred on 20th September 2017 at 10.15am, when a large explosion rocked the Bio Dynamic anaerobic digestion site, on the Colwick Industrial Estate in Nottingham. Two workers were seriously injured as a result of the blast that caused a gas tank to collapse, such was the force of the explosion. Eye witnesses reported that the 30ft gas storage tank "lifted it about 10ft off the floor". One of the men, Robert Tyrko, 48, was reportedly "sent flying" through the air when the incident occurred. As a result of his injuries, Mr Tyrko had his leg amputated . The site processes food waste into biogas, which is then used to generate electricity. The matter was being investigated by the Health and Safety Executive (HSE) to determine the cause.
Not all workplace explosions are as large as the one that occurred at the Bio Dynamic site in Nottingham. Whenever employees are exposed to flammable liquids, dust, gases, and solids, there is a risk of explosion which must be fully assessed and managed.
Dangerous Substances & The Law
Under the Dangerous Substances and Explosive Atmospheres Regulations (DSEAR) 2002, employers must protect employers (and anyone else who may be in danger) from the risk of explosion, while carrying out their day to day work tasks.
According to the HSE, dangerous substances include, "any substances used or present at work that could, if not properly controlled, cause harm to people as a result of a fire or explosion or corrosion of metal. They can be found in nearly all workplaces and include such things as solvents, paints, varnishes, flammable gases, such as liquid petroleum gas (LPG), dust from machining and sanding operations, dust from foodstuffs, pressurised gases and substances corrosive to metal".
The DSEAR requires employers to undertake thorough risk assessments to identify the risk of explosions, eliminate or reduce the risk, implement plans and procedures to handle incidents, ensure proper employee training, and classify areas which may have explosive atmospheres and hence avoid ignition sources.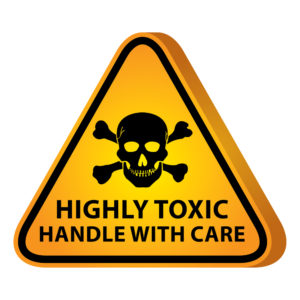 In tandem with the DSEAR, the Control of Major Accident Hazards (COMAH) Regulations require all businesses to take all steps possible to prevent major incidents as a result of dangerous substances. The COMAH mainly applies to businesses in the chemical sector, and others in the areas of storage, nuclear, storage, explosives, and those that have large quantities of dangerous substances.
The causes of industrial explosions
Industrial explosions can occur in a wide range of sectors; some of which may come as a surprise to the uninitiated. These include:
Dairy – due to the risk of explosive dust in the production of milk powder
Food & beverage – due to the risk of dust (e.g. in the milling process), flammable gas used in ovens, and improper storage of foodstuffs
Chemical and pharmaceutical
Coal
Biomass production, and;
Waste management
And across those industries, there are a wide range of potential fuel sources that, given the correct mix of circumstances will explode:
Dust – Dust is a significant health and safety risk factor across many areas of industrial production. Explosions can occur where there is a high concentration of dispersed powdered combustible material in addition to a gas such as oxygen, and a source of ignition. Sources may include coal, wool, flour, starch, sugar, powdered milk, sawdust, cocoa, coffee, and pollen.
Flammable liquids – including petrol, diesel, paints, inks, cleaning chemicals, solvents etc.
Flammable gases – such as liquid propane gas (LPG), oxygen, and acetylene
Explosives – including ammonium nitrate, fireworks, dynamite, and weapon shells
How can businesses keep staff safe?
As repeated often in our articles, the key to health and safety at work is the consistent undertaking of risk assessments by employers. Every single risk to safety within the scope of each worker's role must be identified, assessed / evaluated, reduced, and managed. In addition, emergency arrangements must be documented in the event of a problem.
There are various ways in which the risk of explosion can be entirely removed, or heavily reduced, including ventilation, changing of materials & gases to less flammable alternatives, removal of potential ignition sources, personal protective equipment (PPE), and gas inerting systems. Preventative measures may include sensors to detect the build-up of dangerous levels of heat and gases. And above and beyond all of the mitigations that are available, proper training to ensure that workers understand any risks, what they need to do to keep themselves safe, and what to do in the event of an emergency. A culture of safety first is vital to ensuring the well-being of everyone.
Claiming if you have been injured in an explosion
If you have been involved in an explosion in your workplace which has caused you a serious injury, you may have a case for damages if the accident was due to the negligence of your employer. Explosions can cause serious physical and psychological damage, often requiring considerable time away from work to make a complete recovery. If your claim is successful, the money you receive will help replace what you have lost, including any loss of earnings, expenses you have incurred, and ultimately your health and wellbeing.
At Russell Worth Solicitors we specialise in personal injury claims. If you have suffered a workplace injury and would like a free claim assessment, please call us now on 0800 028 2060 or complete our Online Claim Assessment.