Many who instruct a personal injury solicitor to make a claim for compensation following a personal injury, believe that their case will automatically end up in court. However, this is not the case. In fact, very few people who begin litigation ever see the inside of a courtroom. This is because most cases are settled before their day in court arrives. This is an important fact to note, as litigation can be extremely stressful, especially in cases involving personal injury.
The English courts encourage early settlement. It prevents the courts from becoming hampered by small claims that could be resolved quickly by the clients themselves, with the help of their solicitors.
Part 36 of the Civil Procedure Rules provides a vehicle for early settlement in all civil litigation cases, including personal injury. This is known as a Part 36 settlement.
How a Part 36 settlement works in practice
Part 36 of the Civil Procedure Rules provides that either party to a claim can make an offer to settle outside of court before the date of the trial. If the offer is not accepted and the opposing party fails to beat the offer at trial, the Court can levy severe costs and/or interest penalties on the losing party.
Part 36 offers are therefore a powerful negotiating tool. After evaluating your chances of succeeding in court, your personal injury solicitorcan make a Part 36 offer at any time before the case goes to court, or during the trial.
Obviously, a lot of legal tactics are involved in part 36 settlements. If you have been made a Part 36 settlement offer, your personal injury solicitor will need to evaluate whether the amount offered could be beaten if the case went before a judge. Although no solicitor can predict what a particular judge will award when it comes to claiming compensation, the more experienced your solicitor, the greater their understanding of the amount of compensation typically awarded by a court for a case similar to yours.
Part 36 offersare usually made 'without prejudice.' This means the trial judge will be unaware a settlement offer has been made until after the trial has concluded. However, the judge will become aware of the offer before a decision on costs is made.
The process of making a Part 36 offer
If your solicitor advises you to make a Part 36 offer, it must be in writing. It should state that it is a Part 36 offer and make it clear whether the offer is made to settle the whole claim or only part of it (and if so which part). In personal injury cases, further information must also be given, for example in relation to claims for future pecuniary loss, claims for provisional damages, and the deduction of benefits.
If the Part 36 offer is made 21 days or more before the case goes to court, it must also specify a periodof not less than 21 days in which the other party will be liable forthe claimant's costs if the offer is accepted.
If the defendant is making the Part 36 offer and it is accepted, then they must pay the sum in full (not in instalments) and within 14 days of the acceptance.
The party being offered the Part 36 settlement has 21 days to accept it starting from the date the offer was presented. If, after this duration, the offer is rejected, the party who created the Part 36 settlement can withdraw it and carry on with the proceedings as if theoffer never existed.
In summary
If you are pursuing a personal injury compensation claim and are made a Part 36 offer, consider your solicitor's advice seriously. Remember, Part 36 offers are designed to put pressure on the offeree to settle the claim early. You need to think clearly and consider your options. If the offer is too low, you could miss out on getting the compensation you need to pay for your rehabilitation and living costs. However, if the offer is more than what the judge ultimately awards, you could be heavily penalised.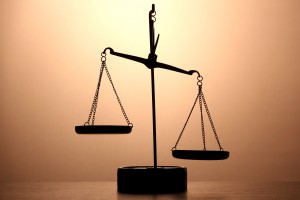 At Russell Worth Solicitors we specialise in personal injury claims. If you have been injured and would like a free claim assessment so that you can understand your rights, please call us now on 0800 028 2060 or complete our Online Claim Assessment.
0800 028 2060 or complete our Online Claim Assessment.