Man who lost fingers in a workplace accident receives a six-figure damage award
2017 saw the conclusion of a high-value workplace compensation case, which had occurred three years earlier. In 2014, the worker had been using a saw, when his hand was pulled back into the cutting blade. He suffered serious damage to one hand and lost fingers as a result of the accident. Due to the permanent nature of the damage caused, both physically and psychologically, he was unable to return to his previous trade and needed to wear prosthetic devices to undertake a new role. On investigation, it was found that the machine which was being used by the claimant at the time of the accident was not fitted with adequate safety devices which would have prevented his hand being pulled back in. The damages awarded by the employer covered the pain & suffering the man had experienced, future loss of earnings (which were substantial due to the limited career options now available to him), vehicle costs, specialised hand prostheses (and the associated future maintenance costs in the future), and house changes.
Comment: This case was notable due to the size the award. There was little doubt that the machine being used was unsafe and the victim had suffered serious injuries that would affect him physically and psychologically and would reduce his career prospects, for the remainder of his life.
James Bond Assistant Director who suffered "career-ending injuries" while filming 'Spectre' is claiming £2.5m in damages
Lawyers for Terry Madden, who suffered "career-ending injuries" while he was working on the filming of the Bond movie, 'Spectre', in 2015, are to take the matter to the high court to seek compensation. Mr Madden, from Rickmansworth in Hertfordshire, has worked on every Bond movie since 'For Your Eyes Only' in 1981, the original Star Wars, and the Bourne movies. According to accounts of the accident, the film crew were shooting footage of an aeroplane flying at high speed through the Austrian mountains. A camera was mounted to a Range Rover, which was following the aeroplane. At the conclusion of one of the shots, the Range Rover skidded and lost control, hitting Mr Madden. His legs were crushed between the vehicle and a camera rostrum. The damage to his legs was extensive, requiring many reconstructive surgeries and large skin grafts.
Comment: While the outcome of the pending court case is yet to be seen, the magnitude of injuries that Mr Madden suffered, the potential ending of his coveted career, and his large earning potential pre-accident, means that the claimed amount may well be achieved. Eon Productions, the makers of the Bond movies, have admitted liability.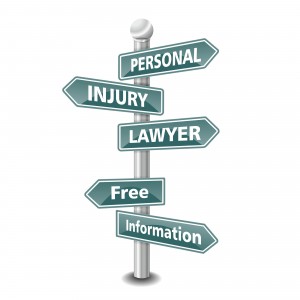 Scottish teachers awarded £470,000 in 2017 due to assaults or accidents in schools
2017 saw nearly half a million pounds in compensation paid to teachers in Scottish schools as a result of assaults by pupils, and accidents. The amount was reported by the Educational Institute of Scotland (EIS), who secured the compensation on behalf of the teachers involved. The amounts of compensation ranged considerably, but there were many sizeable claims. In terms of assault-related injury claims, one teacher was awarded £45,000 after suffering serious damage to their ribs after being punched and kicked by a pupil. A teacher who was on the receiving end of a 'flying kick' by a pupil, which caused hip and lower back damage, was given compensation of over £17,000. And another teacher required surgery to reattach their kneecap after being kicked by a pupil; over £12,000 was given in compensation.
Some larger amounts were awarded to accident victims. The largest was over £200,000 to a teacher who suffered a fractured hip and other extensive injuries after slipping in a poorly lit school corridor. Another teacher suffered serious injuries when slipping in a school carpark, leading to damages of over £30,000. And one was paid nearly £20,000 after a suffering a mild head injury when an insecure shelf fell on their head.
Comment: There is clearly much to be done to ensure teachers are safe in our schools. Slips and trips are easily preventable if everyone is encouraged to take part in ensuring that potentially dangerous surfaces are made safe as soon as a risk is identified. And given the ageing state of some of our school real estate, it is more vital than ever that those responsible for maintenance and safety ensure that all fixtures and furniture are solid and secure for the purpose they are intended.
Over half a million-pound awarded after warehouse accident
In 2017, a claimant was awarded over £500,000 after a serious warehouse accident in 2012. The incident occurred when part of a loading equipment collapsed, causing a person to fall heavily. The fall caused damage to the spine and hand of the individual, and subsequently fibromyalgia, impaired mental health and cognition, and chronic fatigue. The cumulative impact of the injuries over time has meant the individual requires care, has reduced mobility & independence, and is unable to return to work. The platform that collapsed was found to be defective, and hence the award was made in favour of the claimant. Most of the award was split between loss of future earnings and the cost of future care.
Comment: This case shows how a single fall can lead to permanent and life-long consequences, and hence a substantial compensation claim. Such an accident may have been avoided if the employer had a robust and thorough programme of checks and maintenance for all work equipment.
At Russell Worth Solicitors we specialise in personal injury claims. If you have suffered a workplace injury and would like a free claim assessment, please call us now on 0800 028 2060 or complete our Online Claim Assessment.