The injury that results from an accident is determined by a complex set of factors including timing, force, angle, direction, speed, and many others. In our busy world, we are all vulnerable to being injured at any moment, and it is often a matter of luck that we are not. We may not even be aware how close we were to a serious accident; oblivious to what could have happened. In the domain of occupational health and safety, a near-miss (whereby an accident happens but the individual concerned is not injured), an injury, or a fatality, could all be the logical consequences of the same accident circumstances – it could be luck, or it could be proactive safety measures that make the difference. Either way, close calls occur all the time whether we know it or not; sometimes involving hundreds of lives, and sometimes just individuals going about their working day.
British Airways Flight 38
On 17th January 2008, BA flight 38 was coming to the end of a trans-continental journey from China. Two miles from Heathrow airport, at only 720 feet, the pilot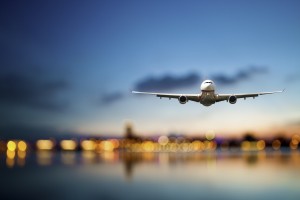 noticed the first signs that there was a serious problem with the engines of the Boeing 777'; the engines failed to respond. To keep the plane flying on the correct path, the pilot reduced the speed of the plane, which meant it would not make the runway. The plane just skimmed over the A30 ring-road and landed on the grass around 270 feet short of the runway. The impact was considerable, but remarkably, only four crew and nine passengers were injured; eight of the passengers emerged with minor injuries, and one had serious injuries including concussion and a broken leg.
Following an investigation, it was found that ice had built up in the fuel system during the flight, which stopped the engines from functioning.
It is remarkable, and a credit to the engineering and training given to airline crew, that only one person was seriously injured, and there were no fatalities. But what would have happened if there was a stronger headwind, or the accident had happened 10 seconds earlier? Thankfully we will never know. This accident and countless others shows how close an accident can come to all-out disaster. However, it is important, as was the case with this accident, that near misses are not ignored, and any lessons are learned to avoid a recurrence.
'The Fall Could have been fatal'
For every 'front-page' near miss such as occurred on flight 38, there are many more that occur in UK workplaces each year, that may only make the local newspaper. On 1st November 2016, a worker from framing company T& J Leigh in Preston was assisting a joinery contractor to re-roof a feed mill building. The individual accidentally fell five metres onto a solid concrete floor, resulting in serious head and arm injuries. On investigation, it was found that no consideration had been given to working safely at height. The contractor, Harry Jackson, pleaded guilty to breaching Section 3 (2) of the Health and Safety at Work etc act 1974; he received a 16-week prison sentence, suspended for 12 months, and was ordered to carry out 150 hours unpaid work and pay costs of £2855.32. The HSE inspector who investigated the case stated, "This avoidable incident resulted in serious injuries, a fall from this distance could easily have been fatal".
'Near-miss' incidents with overhead power lines
According to recent HSE statistics, one person each year in the agriculture sector dies after touching an overhead power line. While this may seem a relatively low number, there were 1,017 near miss accidents reported which involved farm machinery coming into contact with overhead power lines over the past five years , any one of which could have led to a fatality; and these were only the ones that were reported, potentially many more were not. There were also 39 reported incidents of contact between machinery and power lines during just four weeks in the 2017 harvest period.
Rather disturbingly, research by the Energy Networks Association (ENA) shows that 85% of people are not concerned about getting too close to overhead power lines; this highlights a worryingly complacent attitude in the farming industry towards what is essentially a risk of instant death.
What can be done to increase our chances of surviving a serious accident?
There is a great deal that can be done to give us a fighting chance if fate decides that we need to be involved in an accident. Making the correct decisions when it matters the most can mean that you get to live another day. For example, those passengers sitting behind the wings in an aeroplane are statistically 17% more likely to survive a plane crash than those in the forward section (in front of the wings). Many would never consider this, incorrectly believing that everyone has the same risk factor, but a little knowledge can go a long way when it is really needed.
In terms of occupational accidents, wearing Personal Protective Equipment (PPE) can save your life – whether it be a hard hat which saves you from the impact of a heavy falling object, or a harness which protects you from a fall – PPE is there to protect you and should always be used without fail. Other factors that can make the difference between a mild injury and a fatal one includes the use of technology that is designed to cut the power in the event of an accident, for example a Residual Current Device (RCD), which can save you from a fatal shock by detecting leaking electricity and immediately switching off the power.
Robust training and supervision can save your life if an accident befalls you; knowing what to do and having someone there help you if things go wrong can make all the difference. Even taking the time to complete a medical resuscitation (CPR) training course may one day save the life of a fellow work colleague when you least expect it.
Ultimately, we can't always prevent accidents, but be can swing the odds in our favour.
At Russell Worth Solicitors we specialise in personal injury claims. If you have suffered a workplace injury and would like a free claim assessment, please call us now on 0800 028 2060 or complete our Online Claim Assessment.