Brentaski Ski Ltd, a UK based holiday company, received so many cold calls – both day and night – that customers began to complain they were unable to get through to them by phone.
Wayne Naylor, ski instructor and owner of Brentaski said 'We decided that as it was costing us money for staff, office equipment and so forth to answer the calls we would invoice the spammers £60 for each call they made to us.  Of course they refused to pay, so we had no choice but to go to Court and ask a judge to decide if our fees should be paid.'
Spammers initially denied making the calls to Brentaski but undeterred Mr Naylor provided evidence in the form of recorded calls and judgment was handed down in their favour and the invoices were ordered to be paid.
The judgment was made in a County Court so therefore does not create a precedent in law however it is now thought that other companies may follow suit.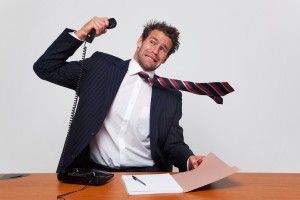 Not only are businesses plagued by the cold caller but consumer watchdog Which? has warned about the increasing numbers of cold calls being made to personal mobile phones.  Let's face it, most of us have received at least one if not many more cold calls. It is recommended that if you are affected by unwanted nuisance calls you register your number with Telephone Preference Services (TPS).
Free QuickClaim Assessment
If you have been injured and would like a free Claim Assessment so that you can discover your rights, please call us now on 0800 028 2060 or complete our Online Claim Assessment.