It is well known that back and spinal injuries can completely change the lives of victims. This is because the spinal cord is itself extremely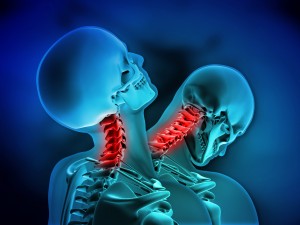 fragile, and any disruption to the protective vertebrae can lead to permanent injury, and depending on the extent of any damage, whole or partial loss of movement and sensation below the site of the injury. All employers are bound by a range of health and safety legislation designed to ensure the safety of employees while at work, and given the serious implications of back injuries in particular, no stone should be left unturned to prevent them.
Care home worker broke back due to employer negligence
In June 2018 the Sutton in the Elms Care Home in Leicestershire was fined £14,000 following a serious incident in 2016 in which a 72-year-old female member of staff fell down a lift shaft, breaking her back. The worker was taking breakfasts from the kitchen to a dining room on a different floor when she opened the lift door and fell because the lift platform was on a lower floor.
Following an investigation, a broken 'interlock' was discovered – a device designed to ensure the lift door can only be opened when the lift platform is on the same floor. It further transpired this vital safety system had been broken for approximately one month leading up to the accident. In addition, the Health and Safety Executive (HSE) found that the care home had not dealt with employees overriding the safety mechanism using a screwdriver, and the lift had not been properly examined by an engineer, despite the known issues.
The care home pleaded guilty to breaching the Health and Safety at Work Act 1974 and the Lifting Operations and Lifting Equipment Regulations and were ordered to pay court costs of £2,535 in addition to the fine levied. Such incidents can so easily be avoided by putting in place common-sense safety measures to protect workers. By preventing use of the lift, ensuring an immediate repair, advising workers of dangers, and putting in place clear safety warnings, it is likely the victim, in this case, would not have been injured.
Worker suffers serious spinal injuries when working at height
In June 2018, the HSE were successful in prosecuting Woodhull Roofing Ltd for serious breaches of Regulation 9 (2) of the Work at Height Regulations 2005, after an employee who was working at height fell four metres, causing serious spinal injuries and broken ribs . The man had been given the task of coating bolts on a corrugated asbestos roof to prevent leaking. He misplaced his footing, accidentally putting his weight on a roof light, which caused him to fall to the ground. The HSE found there had been no precautions put in place to ensure the safety of the worker undertaking the maintenance work, including, no proper working platform, guardrails, netting, or other solutions which would have offered support or protection. The company were found guilty and fined £40,000 and ordered to pay costs of £495.27 .
The impact of spinal injuries
Spinal injuries are described as complete, or incomplete; the former meaning that all feeling and ability to move below the injury site is lost, and with the latter, some functioning is retained. Tetraplegia (or quadriplegia) occurs when due to a spinal injury, the normal functioning of the trunk, arms, hands, legs, and pelvic organs are all affected. Paraplegia typically affects the trunk, legs, and pelvic organs . The part (or parts) of the body affected by such an injury is determined by the point along your spinal column at which the cord is damaged (the higher, the more loss of function), and the extent of the damage to the cord.
Symptoms of spinal injuries vary enormously, but can include :
Loss of ability to move
Loss or changes in sensation
Loss of bowel or bladder control
Muscle spasms
Sexual dis-function, or changes in sexual sensitivity and fertility
Pain
Difficulty breathing or coughing
Loss of coordination or balance
Numbness or tingling in the extremities
In the days and weeks following a spinal injury, there is a high risk of secondary damage due to swelling and inflammation that typically occurs as the body tries to respond to the injury. The medical specialists overseeing the care of spinal injury victims will be alert to this and do everything possible to mitigate such an eventuality.
After a serious back injury
For many affected by serious back and spinal injuries, life is forever changed. Many months or years of therapy may be needed to get back some of the lost functioning; but for others, no amount of therapy will allow them to move independently ever again. It is vital for anyone who has been seriously injured at work, to consider the option of seeking injury compensation to replace their earnings, fund additional treatment, cover their costs associated with being in hospital, and any equipment or modifications to the home that are necessary for daily living. To bring a claim successfully, it will be necessary to show your employer did not do something they should have to keep you safe, and this directly led to your accident. Remember, your employer is insured for such eventualities, and as such, you do not need to be reluctant to bring a claim against them.
At Russell Worth Solicitors we specialise in personal injury claims. If you have suffered a workplace injury and would like a free claim assessment, please call us now on 0800 028 2060 or complete our Online Claim Assessment.