Have you ever stopped to think about your spinal cord? What does it look like? What is it made up of? And what happens if it becomes injured? In this article, we will answer these questions, and delve into the health and practical implications for those who incur damage to their spinal cord due to an accident at work.
A living extension of the brain
The spinal cord is a soft, narrow cylindrical cable-like structure running the length of the back, from the brain stem to the bottom of the spine. It is made up of a dense bundle of 31-pairs of nerves which send and receive signals to/from the arms, legs, chest, and abdomen. Without it, we would not be able to move our muscles, feel sensations, feel pain, and our organs would not function. Not only does it join the brain to the body, but it also has its own neurons (e.g. motor neurons), which act independently of the brain. In fact, without our spinal cord, we wouldn't even sweat, as it carries vital instructions from our brain to our sweat glands. And it has another important characteristic, it is very fragile.
Thankfully, the spinal cord is heavily protected by the spinal column; a structure of 33 interlocking vertebral bones, which keeps the cord safe in the course of everyday life. But if the spinal column is compromised in any way, the impacts for the person affected can be dramatic and life-altering.
What happens when the spinal cord is damaged?
Typically, the spinal cord is damaged as a result of a physical trauma which causes the vertebrae to be fractured or displaced, which in turn causes damage to the fragile cord. The insult to the spinal cord can mean that the nerve fibres and cells are damaged beyond repair. In the immediate period following such an incident, the spinal cord swells, causing the blood supply to be cut-off, and the normal electrical activity to be interrupted. This is referred to as 'spinal shock'. The effect is that parts of the spinal cord cease to function, leading to potential paralysis, and the loss of reflexes and sensation.
In the days and weeks following the injury, further problems can occur as the damage to the neurons and nerve fibres lead to an inflammatory response (secondary swelling), which may impact more of the spinal cord around the immediately injured site.
The extent of the implications for the person affected depends on a wide-range of factors. If the injury is classified as a 'complete' spinal cord injury, this means that no brain signals can pass the point of injury. If it is 'incomplete', some communication is still possible. It may be that once the secondary swelling has subsided, some function does recover from what was originally thought of as a complete injury.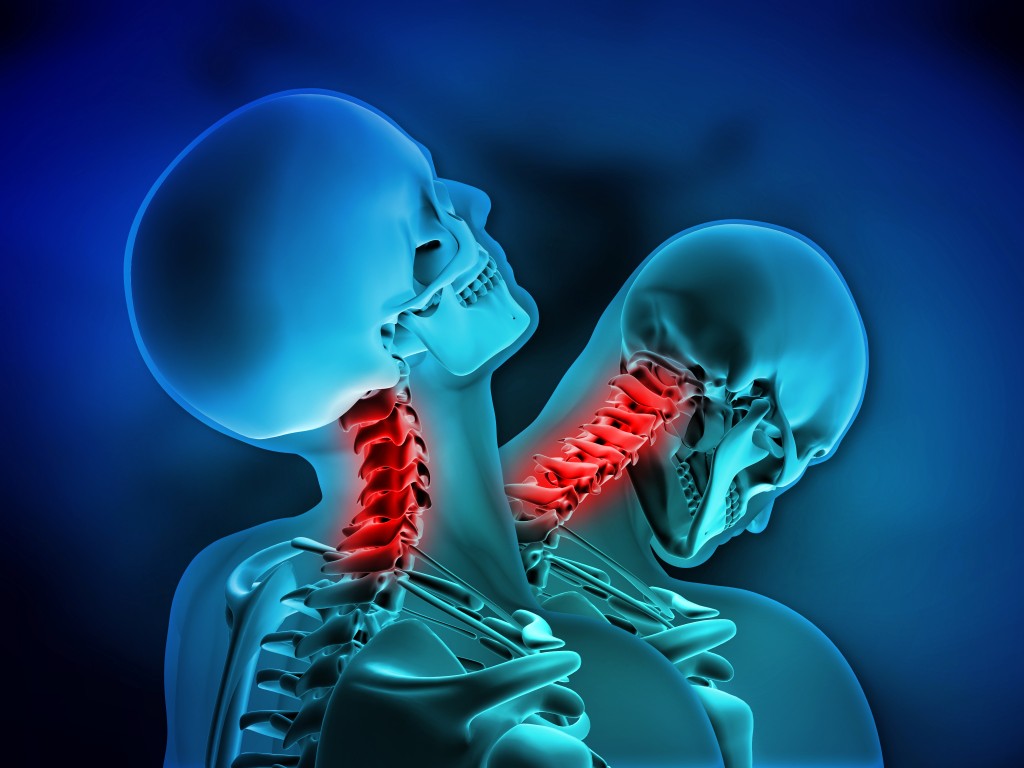 What causes spinal cord injuries in the workplace?
Anything that causes a violent impact or force to be applied to the muscles, tissue, or vertebrae of the back can cause the spinal cord to be damaged. These might include:
During a manual handling task – lifting a box that is too heavy, or in an unsafe manner
Slipping or tripping – perhaps causing you to fall awkwardly
A vehicle accident while performing work duties
Being hit by a heavy object, including an object from height
It is important to understand that not all spinal cord problems at work may be caused by a sudden traumatic impact or incident. Poor posture while working can, over time, lead to disc herniation (slipped disc), or misalignment of vertebrae. Such injuries can cause pressure on the spinal cord, leading to severe pain and loss of sensation, which may require medical treatment and mean you are unable to work.
Life can change in an instant
Life for Ashley Grealish-Donohue changed forever when working at Watford football club's Vicarage Road stadium in Jun 2016. He fell 13-metres and suffered severe injuries to his spine. He survived his ordeal but was permanently paralysed from his waist-down. In a similar case, Richard Coulson was working on a construction site in 2016, fell through a gap in the first floor of a partially constructed house in Grimsby. He awoke in hospital to be informed that he had lost the use of his body
below his chest.
Such falls are all too common in UK construction, and according to the Health and Safety Executive (HSE), account for nearly 50% of fatalities in the last five years. Philip White, HSE's Head of Operational Strategy stated, "each year, our statistics show falls from height remain a major issue within Britain's workplaces, making it clear more still needs to be done across the industry to prevent these incidents happening".
Can I claim if I have suffered a serious back or spinal injury at work?
If you have had a workplace accident that has caused you to suffer a spinal injury, we recommend that you speak to one of our specialist workplace injury solicitors as soon as possible. We will be able to assess if you have a claim against your employer for financial compensation to cover your physical, psychological and, financial losses. And if you do, we will take the time to build a robust case that has the best chance of yielding the maximum compensation possible. We have a reputation for achieving the best outcomes for our valued clients, given our methodical approach, expertise, and experience of occupational injury claims. And you can be assured we will support you through every stage of the process.
At Russell Worth Solicitors we specialise in personal injury claims. If you have suffered a workplace injury and would like a free claim assessment, please call us now on 0800 028 2060 or complete our Online Claim Assessment.