Those working in our prisons face the daily risk of being seriously injured. Naturally you may think immediately of the risk of violent attack by prisoners; and while this is a significant risk to safety in this context (and one on which this article will focus), it is important to know those working in this field also face the risk of slips, trips, falls, and other causes which are common across all workplaces.
Violence in UK prisons
The Ministry of Justice's Safety in Custody Statistics published in September 2017 showed that assaults on staff were continuing to rise, and in fact were reaching a frequency never seen before. Shockingly, there were 7,828 assaults by prisoners on prison staff, up 22% on the previous year. And of these, there were 787 serious assaults, up 3% in 12-months. Assaults on staff in the reporting quarter alone had increased 11% to 2,225 – a quarterly record high . This mirrored a significant rise in the level of serious prisoner on prisoner assaults.
In May 2017, two prison workers spoke anonymously to the BBC's Victoria Derbyshire show regarding the problems they were observing. One of the officers stated, "today I was on a shift, before I left we had a member of staff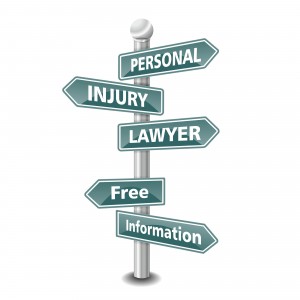 who ended up with a broken nose, a potential broken wrist and a potential broken finger. I've been on the end of a bad experience, a few years back, and that still lives with me. It never goes away. We attended a cell with two prisoners in it. We were dealing with their issues when they assaulted us. They used the leg of a metal chair to assault myself and my colleagues. There was a mass brawl on the floor, you don't know what or who is connected to who or what. And you try to do your best at that moment in time. I'd done some internal damage to my shoulder and required a couple of operations" .
Both men interviewed were adamant they believe UK prisons are at a tipping point that may lead to more serious injuries and deaths of those working in prisons.
Other factors behind the increasing violence in UK prisons
In 2010, a spending review saw the Ministry of Justice's prison budget slashed; seven years later, there were 7,000 fewer prison officers than prior to the spending review . This reduction in prison officer numbers may be contributing to the level of violence being experienced. This, in combination with compressed training courses, and high sick-rates amongst prison workers, according to one of the guards interviewed by Victoria Derbyshire, is placing them at high risk of being attacked; "After the training – eight or nine weeks in total, you're on the wings and that's it. There's a massive sick rate and they're struggling to cover the wings. There were times, and I certainly wasn't on my own, when you were left to lock 64 prisoners behind the doors. I've seen it first-hand where a prisoner has attacked another prisoner with a razor blade over a packet of tobacco. If you're on your own and you see something like that, which we did, you could be trying to split 15 to 20 blokes up".
Drugs are another major factor aggravating the level of serious violence in our prisons. Common drugs such as Spice and Black Mamba are known to negatively alter the behaviour of those who smoke them – making them unpredictable and volatile .
Taking the matter of prison violence seriously
Justice Secretary David Gauke announced in March 2018 a series of measures to clamp-down on prison violence, in addition to the smuggling of drugs, smart phones, and weapons. A core element of the strategy is to "remove the influence" of gangs in prisons. Just how effective these measures will be is yet to be seen, but what is clear is that the level of violence in prisons can no longer be ignored.
Have you been injured while working in a prison?
If you have suffered a serious injury due to a slip, trip, or fall, poor manual handling, or an attack by a violent inmate, you may be able to seek compensation for the stress, loss, and damages you have suffered. To bring a claim, it will be necessary to show your employer was negligent in failing to ensure your safety; for example, if you were not warned of a violent offender, not provided adequate training, officer backup was not available in the event of an altercation, or any other factor which unnecessarily put you at risk.
Any compensation you achieve can help to cover the costs you have borne as a result of the incident, including helping to pay your bills while you are unable to work (temporarily or permanently), physical or psychological therapy, accommodation and travel costs, and any specialist equipment you may need to function on a daily basis.
At Russell Worth Solicitors we specialise in personal injury claims. If you have suffered a workplace injury and would like a free claim assessment, please call us now on 0800 028 2060 or complete our Online Claim Assessment.