ThreeBestRated, unbeknown to us, have been checking extensive public customer reviews and ratings and we are extremely proud that they have presented Russell Worth Solicitors with a Certificate of Excellence award, placing us in the top 3 personal injury solicitors in Plymouth.  Thank you to all our clients who have left us positive feedback on Trust Pilot and social media – it means a great deal to all of us.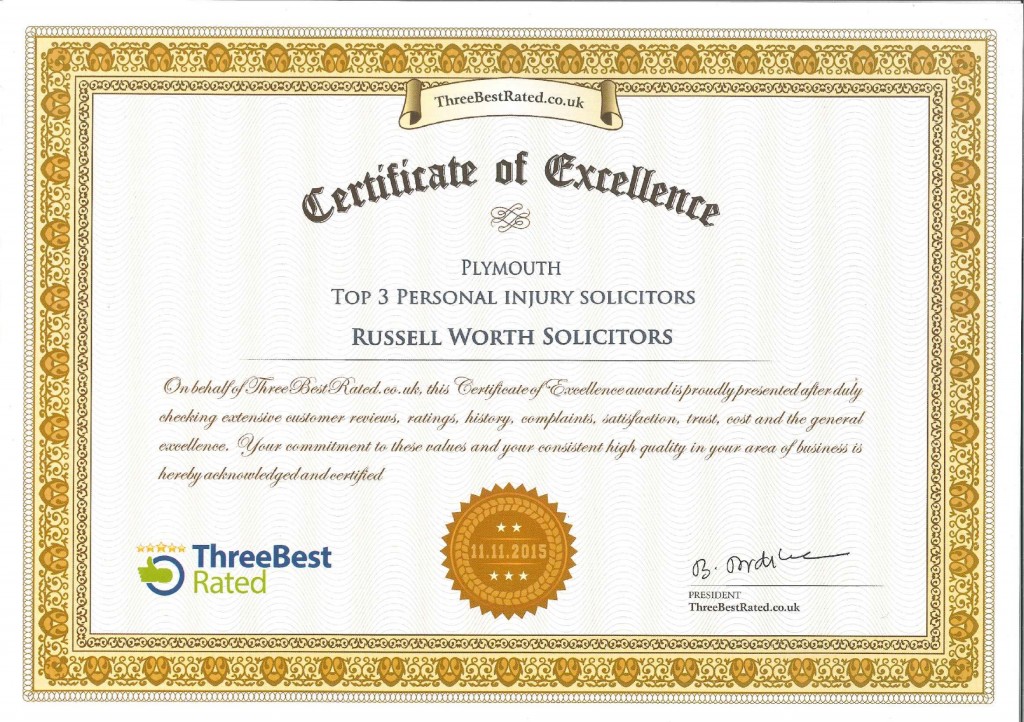 Russell Worth are Plymouth Solicitors offering personal injury legal services across England and Wales. The firm has grown over the past 18 years and we now have a team of over 60 employees all skilled, motivated and ready to assist you to make a claim from our offices in Plymouth.
Our Solicitors are versed in many legal claims areas, some of which include:-
Free Quick Claim Assessment
If you have been injured and would like a free Claim Assessment so that you can discover your rights, please call us now on 0800 028 2060 or complete our Online Claim Assessment.