Personal injury lawyers provide crucial advice and representation to people who have suffered an injury because of another persons' or organisation's negligence.
Most people never encounter a personal injury solicitor in a professional capacity unless they suffer an unpleasant incident. Often, they are in a vulnerable position, having to put their complete trust in their solicitor to get the compensation they need to pay the bills and fund rehabilitation.
It is helpful to know what a personal injury lawyer does, and the steps they take to achieve compensation for their clients. Personal injury law can be highly complex, and the best results are usually achieved by those who specialise in this particular area of law.
Gathering facts and assessing your needs
The first thing a personal injury solicitor will do is discover how and why your injury was caused. To make a claim for negligence, you need to prove, on the balance of probabilities that:
the person or organisation responsible for your injury owed you a duty of care;
they breached this duty; and
their breach of duty resulted in you suffering harm.
For example, let's say you receive a brain injury after scaffolding falls on you at work. A subsequent investigation by the Health and Safety Executive (HSE) shows that your employer failed to conduct a proper risk analysis, which resulted in the scaffolding not being properly secured.
Employers owe their employees a duty to keep them safe whilst they are performing their job, whether on or off-site. Failing to conduct a proper risk-analysis of the chances of scaffolding falling and causing someone an injury may be deemed a breach of this duty. If the scaffolding subsequently fell on and injured a person, then the court may rule that the failure to conduct a proper risk analysis caused damage to the victim (this is known as establishing causation).
A personal injury solicitor find out the facts surrounding your accident or sickness (in the case of industrial disease) by examining your medical records and speaking to witnesses. In the case of serious accidents, police and HSE reports may also need to be scrutinised.
Bring in the experts
Proving breach of duty and/or causation in personal injury claims can be difficult. Expert evidence is often required and it is a personal injury lawyer's responsibility to identify if it is needed and then organise for a report to be made.
In some cases, the victim will require an independent medical examination to establish not only the extent of the injuries received, but the type of rehabilitation required.
Section 4 of the Personal Injury Pre-Action Protocol states that the rehabilitation needs of the victim should be discussed and reference made to the Rehabilitation Code. The Rehabilitation Code puts the claimant at the centre of the process, and sets out guidance for the claimant's personal injury solicitor and the compensator (in most cases this is an insurance company) to come to an agreement regarding getting rehabilitation started as a priority.
Unfortunately, the Rehabilitation Code is not mandatory. Therefore, your personal injury solicitor will often must be to apply pressure on the defendant's insurers to ensure they comply with the Code and their client receives rehabilitation swiftly. Complex personal injury can sometimes take years to settle, so it is imperative that the rehabilitation stage of the settlement is dealt with as soon as possible.
Obtaining settlement
Real law is nothing like how it is portrayed on TV. It tends to be much less glamorous. In real life, most cases never reach court and are settled via alternative dispute resolution methods such as negotiation and mediation.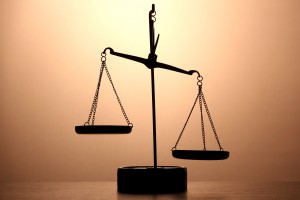 Therefore, a fundamental part of a personal injury solicitors job is to advise their clients on any settlement that may be offered by the defendant. If a Part 36 settlement is offered and subsequently rejected, the court can impose harsh costs on the rejecting party if the original offer is beaten at trial.
Final words
The functions of a personal injury solicitor laid out in this article are only the beginning of how much lawyer's need to do to bring a successful claim. Many clients and their families are highly distressed and are suffering financial hardship due to the main breadwinner being unable to work. Solicitors also need to explain what 'no win, no fee' payment arrangements are and organise After The Event insurance to protect their client from having to pay the other party's costs, should the claim be unsuccessful.
Given the intricacy involved in bring a personal injury claim, it is crucial that claimants choose an experienced solicitor who understands the process. This will dramatically increase victims' chances of getting the amount of compensation required to rebuild their life.
At Russell Worth Solicitors we specialise in personal injury claims. If you have suffered an injury because of an accident that was not your fault and would like a free claim assessment, please call us now on 0800 028 2060 or complete our Online Claim Assessment.