It has been a bad few months for the farming sector. There have been several fatalities on UK farms, including two within just one week. In this article, we will look at just some of the recent fatalities on British farms and determine if there any common threads which could point to weaknesses in how employers are implementing safe working practices.
The harsh reality is that agriculture remains the most dangerous sector, with 27 farm workers being killed in the year 2016 – 2017, and this year has not started well.
So many deaths in such a short period
A man in his 40's was killed on 17th April while operating a 'stone separator' machine, at a potato farm in Bury St Edmonds. And only one week later on 24th April, a 58-year-old farmer was trampled to death by a herd of cows in the Western Isles of Scotland .
On 8th December 2017, William Bass, 58, died while overseeing the mucking out of a barn at Valley Farm in Kent. The mucking out was being undertaken using a JCB telehandler operated by Robert Mellish, working for P.P. Broad Agricultural Contractors. While reversing the JCB, Mr Mellish accidentally drove over and killed Mr Bass.
Another tragic accident occurred on a Welsh farm on 2nd June. 22-year-old Farmer Bryn Jones was working on the farm in Denbighshire when he was killed in an incident involving a tractor. The exact circumstances are currently being investigated.
In late May, a farm worker was fatally injured in another tractor related collision in Llanfair Caereinion, Powys. And on March 18th, farmer Harri Wyn Thomas, 47, died after suffering a serious head injury sustained in a quad-bike accident on the B4413 in Wales.
This is only a small selection of the recent farming related fatal accidents; there have been many others in England, Northern Ireland, and Scotland, in every month of this year.
Can we learn any lessons from these tragic circumstances?
Farming accidents are typically related to the use of heavy machinery and vehicles, which make farming possible on the scale it is now seen. Indeed, in each of the cases above, machines and vehicles were involved. According to the National Farmers Union (NFU) 37% of all farm accidents – both fatal and non-fatal – were related to vehicles or machinery last year. Farm tractors and machinery must comply with the Provision and Use of Work Equipment Regulations 1998 (PUWER), and if not, must be brought into line, to ensure the safety of workers.
While accidents may occasionally be due to defective or unsafe machinery or farm vehicles, are there any other factors at play?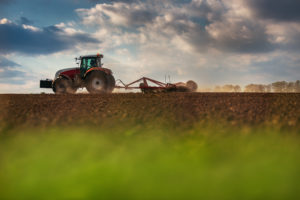 Safe working practices are absolutely essential in the farming industry, therefore it is essential to conduct risk assessments for all farming activities to prevent against slips, falls, unsafe or inappropriate use of machinery and vehicles, personal protective equipment not being used, cutting corners in a bid to complete tasks on time, accidental contact with overhead power lines, lack of supervision, or any other potential incident.
Farm workers are often under enormous pressure to complete a large volume of work in a limited period of time, and it is highly strenuous work. At the same time, there has been a great deal in the media regarding the lack of availability of agricultural workers, with many farmers stating 'food will rot in the fields if not addressed . As such, this may place greater pressure on those working in the sector, potentially leading to more unsafe working practices and corner cutting.
Ensuring safety on farms
Many organisations affiliated with the farming sector in the UK are trying turn the situation around, in a bid to reduce the level of serious and fatal accidents. The National Farming Union has a number of initiatives including 'Safe Stop', a campaign to reinforce best practice and prevent farm vehicle accidents when they are not in use – by applying the handbrake, putting controls in neutral, switching engines off, and removing the keys before exiting the cab. Another such initiative is the 'Stop! Think! Slurry gas' campaign, intended to prevent farmer workers from being overcome by toxic gases such as hydrogen sulphide – which only a couple of breaths of which can render someone unconscious. On average one farmer each year dies of slurry gas inhalation.
There are many ways to improve safety on farms, and there is no lack of information available. Farmers can often become isolated and so busy they do not have the time needed to reflect on how they can ensure the safety of themselves and others on their land. It is essential that time be allocated to ensuring proper risk assessments take place, and risks controlled, starting with the most pressing and dangerous tasks. This is not time wasted, on the contrary, by preventing serious accidents, which can mean farmers are unable to work for long periods while they recover, the ability to keep a farm operational, and the workers safe will be significantly enhanced.
At Russell Worth Solicitors we specialise in personal injury claims. If you have suffered a workplace injury and would like a free claim assessment, please call us now on 0800 028 2060 or complete our Online Claim Assessment.