As we all know, avocados are good for us, especially with their high levels of heart-healthy fatty acids and ability to lower bad cholesterol. But did you know that many people end up with an unplanned trip to A&E because of avocados each year? Yes, it transpires that we should all fear a phenomenon known colloquially as 'avocado hand' or 'guac hand' (short for guacamole). A growing number of surgeons in the UK are concerned about serious lacerations to skin, muscle, and tendons that occur when the less culinary skilled of us are let loose with an avocado and a sharp knife . In many cases, would-be chefs are going under the surgeon's knife to have their limbs or hands repaired – and in some cases their original function does not recover.
The many risks present in kitchens
The risks in kitchens are everywhere. Sharp knives, high and low temperatures, and potentially slippery floors are just some of the more obvious risks posed to anyone who ventures into a commercial kitchen. Add to that the risk of cleaning chemicals, dry ice (as used now in modern molecular gastronomy and made popular by Heston Blumenthal in the UK), heavy lifting, dangerous equipment, long hours, repetition of the same motion, toxic cleaning products, flammable gas, noxious gases due to poor ventilation, hot environments, carbon monoxide exposure, stress, bullying, and long hours, and it is easy to see that working in catering is no walk in the park when it comes to health and safety.
The majority of serious accidents in the workplace are due to slipping & tripping and manual handling . Both can cause serious musculoskeletal disorders (MSDs) which affect the limbs, back or neck, and sometimes require considerable periods off work to recover. In one such case investigated by The Health and Safety Executive (HSE), a kitchen porter suffered a fractured skull when she slipped on a hard-tiled floor. The HSE found that other slips had occurred, due in part to a wholly unsafe flooring surface. A new floor was mandated by the HSE investigator and a fine of £36,000 issued to the employer.
While the risks in kitchens are high, with an effective system of risk assessment, management and training, the number of injuries can be kept to a minimum.
Ensuring safety in a modern commercial kitchen
The HSE has the ultimate role of ensuring health and safety in commercial catering establishments. And by not adhering to the law and regulations intended to ensure the well-being of workers, employers risk not only the lives and careers of those people, but also being on the receiving end of claims for compensation due to negligence.
Thankfully there is no lack of information and guidance to ensure kitchen safety. The following are some of the basic steps that employers can take to protect catering personnel:
CE marking – All equipment purchased and installed in the kitchen must have a CE marking, which means it conforms to the health, safety, and environmental protection standards for products sold within the European Economic Area (EEA).
Proper repair and maintenance – All equipment in the kitchen must be properly maintained by certified tradespeople, in accordance with the manufacturer's guarantee. For gas appliances, an engineer registered with the Council for Registered Gas Installers (Corgi) with the correct level of training for the item in question is required.
Slips & Trips – Kitchens, especially at the height of a busy service can be bustling and hectic. As such according to the guidance of the HSE, it is vitally important that each establishment has an efficient, universally understood policy for the handling of food spillages, wet floors, damaged flooring, trip hazards, cleaning of floors, and the carrying of hot oil. Vigilance, prompt action, and taking personal responsibility are all key to ensuring safety – a spillage of food left for even a few seconds could immediately lead to a serious accident.
Manual handling – Under the Manual Handling Operations Regulations 1992 (MHOR), employers must ensure that staff, in so far as possible, are never required to undertake hazardous manual handling. If unavoidable, a proper risk assessment must be carried out and mitigations put in place to avoid the chance of injury. Regular training is also crucial to ensure that everyone understands careless manual handling can lead to serious injury.
Cuts – Knife handling is a fundamental skill of any chef and is as much about safety as achieving good culinary results. There are many safety basics including always cutting on a stable surface, keeping the knife sharp, using the correct knife for the job in hand, storing knives safely when being used, using protective equipment where possible, and of course learning safe knife handling skills when preparing food.
Hot and harmful substances – hot liquids such as deep fat fryers should always be covered when not in use. Staff must be trained on the avoidance of splashing hot liquids (e.g. when putting food into a deep fat fryer), safe opening of ovens and steam doors, and the safe cleaning and draining of deep fat fryers. Awareness should also be raised regarding the potential for skin conditions due to exposure to cleaning chemicals.
Provision and Use of Work Equipment Regulations (PUWR) – under the PUWR, employers must carry out thorough risk assessments of all equipment used in the kitchen, including items such as ventilation, dishwashers, fridge/freezers, ovens, microwaves, and commercial food appliances (mixers, blenders etc.). A fundamental requirement of PUWR is that all staff are trained in the safe use of the equipment they are required to use.
Claiming for compensation if you have been injured in a commercial kitchen
Due to the high risks posed within the catering industry, employers must be extremely stringent when conducting and acting on risk assessments in the workplace. Failure to do so can mean that they breach their obligations, and hence their staff are at risk of avoidable injury. If you have suffered a serious injury in a commercial, as a chef, or any other member of staff, and this has caused you pain, suffering, and financial loss, you may have a case for compensation if it can be clearly shown that your employer's negligent actions led to your accident.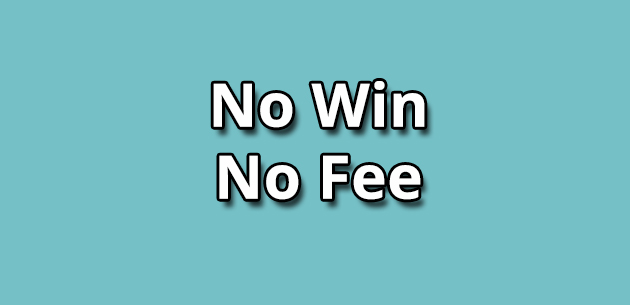 At Russell Worth Solicitors we specialise in personal injury claims. If you have suffered a workplace injury and would like a free claim assessment, please call us now on 0800 028 2060 or complete our Online Claim Assessment.