Have you had an accident at work and been injured? Are you considering making a personal injury claim? If you have been injured due to your employer's negligence you are eligible to claim compensation and we are here to help you through the process of making a personal injury claim.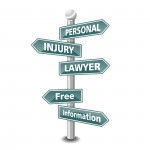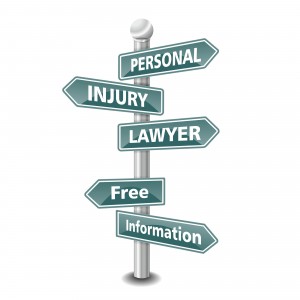 We understand the prospect of making a claim against your employer can be daunting and many of our clients are initially concerned about the security of their jobs. So, how does it work?
How it works
Rarely do we hear of clients having difficulty at work following the making of a personal injury claim. Making a claim against your employer is not personal as employers are duty bound, by law, to have employer's liability insurance in place to cover claims against them. Most of the claim is dealt with by us directly via your employer's insurance company.
The sooner you are able to return to work following an injury the better. Any loss of earnings can be minimised and the impact on your employer of any absence can be kept to a minimum. Making a personal injury claim can ensure you get the medical treatment you need (such as physiotherapy) without any unnecessary delay meaning you get to recover as quickly as possible.
What can I claim for?

Of course, being injured at work can cause more problems than just the physical injury and below is a list of what can be claimed:-
• Pain and suffering resulting from the injury.
• Loss of earnings.
• Medical treatment fees – such as physiotherapy.
• Travel expenses to and from medical appointments.
• Care costs.
How do I start the process?
Here at Russell Worth we are a Claimant only firm of solicitors specialising in personal injury and have been doing so since 1997. We have a great team of experienced and dedicated solicitors who do their upmost to secure our clients the compensation they deserve. So, look no further and give us a call today on 0800 028 2060  to speak to a member of our new client team. We offer free, no obligation advice and run all our client's cases on a no win no fee basis. You really have nothing to lose. We look forward to speaking to you in the near future.
Free Claim Assessment
If you have been injured and would like a free Claim Assessment so that you can discover your rights, please call us now on 0800 028 2060 or complete our Online Claim Assessment.